Chinese cloud data centers are lying idle, thanks to a Government policy that limits the amount of time children can spend playing online games.
The growth of Tencent and Alibaba have slowed since the Chinese Government decreed in August that all Chinese minors can only spend three hours online, according to a tech markets forum. A high proportion of Chinese cloud data centers are used in gaming, and the restrictions have left unused capacity, said Steve Brazier, CEO of analyst firm Canalys, at his firm's Asia-Pacific Forum, according to a report in The Register.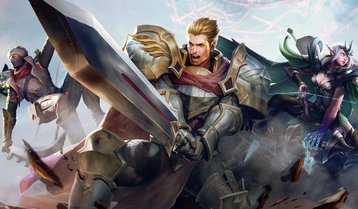 Clear the arena
In August, China limited online playing by minors, aged under 18, to three hours per week between 8pm and 9pm on Friday, Saturday, and Sunday. The ruling said "Minors' overuse in online games has become a prominent problem, which has a negative impact on normal life, learning, and healthy growth." To "resolutely prevent minors from indulging in online games, and effectively protect the physical and mental health of minors."
The law demanded strict real-name registration for online services: "All online games must be connected to the online game anti-addiction real-name verification system of the National Press and Publication Administration," which would require users to give real and valid identity information for a login.
This has hit the cloud industry hard, Brazier reportedly said: "25 to 30 percent of Chinese cloud capacity was for gaming," he commented, adding that Alibaba and Tencent have had to defer data center builds because of unused capacity in their current facilities.
Earlier this year, China implemented a regional ban on Bitcoin mining, expelling crypto miners from the country's data centers. In October, the country published its 14th five-year plan, which will guide overall strategy. Data centers are seen as critical infrastructure, but are required to reach specified levels of efficiency. Four regional authorities within China have backed underwater data centers to reduce energy waste.