A man who stole telco cables belonging to Vodafone Ghana has been sentenced to seven years in prison.
According to local reports from Ghana, the suspect, William Ntow, was found guilty at The Odumase-Krobo Circuit Court.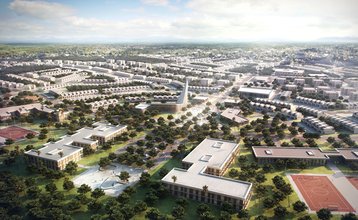 It's reported that Ntow was arrested with a 200-pair size cable measuring 1,400 meters, which was valued at GH₵552,500 ($45,900).
Pulse reports that he was arrested near Sakora Park, a suburb of Odumase-Krobo after Vodafone Ghana complained of regular cable cuts, leading to disruptions on the operator's network for several weeks.
Details about the date of his arrest were not shared.
"The conviction of William Ntow serves as a warning to others who may consider engaging in cable theft. It's important to understand that this isn't a victimless crime," warned Preba Greenstreet, legal and external affairs director at Vodafone Ghana.
"It disrupts vital communication services and affects businesses and individuals alike. We will continue to collaborate with law enforcement and other relevant stakeholders to combat this problem and protect our infrastructure."
Cable theft isn't uncommon in the telecoms world, and has been an issue for broadband providers in the UK previously.
Last summer, cable theft in Hertfordshire, UK, left residents without phone and broadband connectivity after nearly 1.4km worth of copper cable was stolen in August.
Elsewhere, four men were arrested in connection with the theft of a BT cable in Yorkshire, UK.