Vertiv's new CEO Giordano Albertazzihas taken over leadership of the company.
The company announced this week that as of January 1, 2023, Albertazzi assumed the role of CEO and was appointed to the Board of Directors.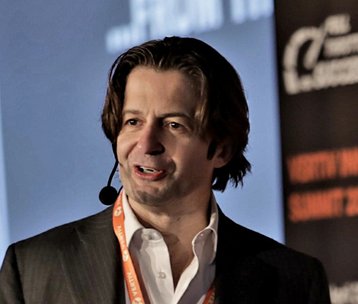 "I'm honored to take the helm of Vertiv as CEO. I'm looking forward to working closely with our leadership team and employees around the world to continue to increase the value we create for our customers, further strengthen our financial performance and create long-term value for our shareholders," said Albertazzi. "As I've shared with Vertiv employees, we will work to achieve our full potential by focusing on building a high-performance culture of collaboration and innovation; institutionalizing operational excellence and execution; and ultimately delivering profitable growth and improved cash flow."
In October 2022 Vertiv announced Rob Johnson would be retiring from his role as CEO at the end of the year on health grounds. Albertazzi, previously President, Americas, was immediately appointed as a chief operating officer with a view to taking the helm of the company in the new year.
Dave Cote, Executive Chairman at Vertiv added: "With more than two decades of operational and business experience at Vertiv and a track record of performance in both Europe and the Americas, Giordano is the right person to drive Vertiv forward. He was instrumental in driving significant operational and financial improvements while leading EMEA, and in the ongoing turnaround of the Americas. He understands how to build and maintain a high-performing culture. Giordano's operational expertise and deep understanding of Vertiv's business and customers will be pivotal in driving continued performance improvement while navigating macroeconomic uncertainty."
Former CEO Johnson had a background in power supplies, having worked for AEG for ten years, and becoming CEO in 2007. His online profile says he then worked at Schneider's APC power division, before a spell at lithium battery firm A123, and a five-year stint as an operating partner at Kleiner Perkins.
He was appointed as CEO of the newly-created Vertiv in 2016, when Emerson Network Power spun off its network power division. Operating as a separate company was intended to enable Vertiv to act more flexibly, and concentrate on high-growth markets, Emerson said at the time.
Albertazzi has spent a much longer time at Vertiv, and its previous incarnation as part of Emerson, joining in 1999, and becoming director of Emerson Italy in 2004. Since the creation of Vertiv, he has served as president EMEA and was appointed president Americas this year.
Albertazzi will also continue in his position as President, Americas, until a successor is named. In connection with his transitioning out of the COO role, the company said operational oversight will reside with regional Presidents to further focus on regional performance.