Code repository company and GitHub rival BitBucket has exited its data center and migrated to AWS infrastructure.
Bitbucket is a Git-based source code repository hosting service owned by Atlassian. It was founded in 2008 and acquired by Atlassian in 2010.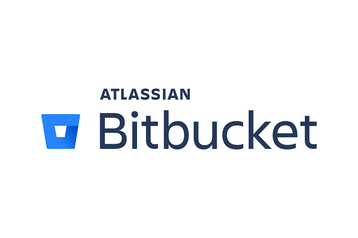 For over a decade, the majority of BitBucket's services have been hosted in a data center. While this has served us well for many years, operating a data center comes with significant overhead as well as risk," said BitBucket's head of engineering, Dan Tao. "For example, when we have had unexpected capacity issues (e.g. hardware failures or unplanned outages in upstream services), we have been limited by the physical servers we had available, impacting our time to recovery."
At the start of last year the company began a project to exit its own data center and migrate all of BitBucket Cloud to Micros, Atlassian's internal cloud platform based on AWS. In late August, the company completed the migration of more than 50 million repositories and Bitbucket Cloud has been operating in AWS and data center-free for over 2 months.
"I couldn't be prouder of the many engineers—both within the Bitbucket Cloud team and across the multiple Atlassian platform teams who supported us—who made this migration possible," said Tao.
Bitbucket's migration took 18 months, the company said it is currently going through the process of destroying the hardware in its now-obsolete data center. The company didn't specify where the data center was or which AWS region it has migrated to, but Atlassian's headquarters are in Sydney, Australia.
Back in 2009 BitBucket was an AWS customer before migrating towards an on-premise set up in a Contegix data center in 2010; Contegix was founded in 2002 as Atlassian's primary hosting partner and offers hosting out of a number of data centers in the US.
"Its [BitBucket Cloud's] architecture has always assumed it would be in a data center," Tao told the Reg this week. "And so we had to really redo key aspects of Bitbucket's architecture, and rebuild it kind of in a new way in a cloud environment, while still operating our data centers."
Rival code repository firm GitLab migrated its own data to Google's cloud in 2019, while GitHub is owned by Microsoft. In 2019 GitHub announced it was to store 6,000 software repositories in long-term storage at Piql's data center in Svalbard, Norway.