Israeli operator Global Data Center has doubled the size of its Herzliya, Israel facility.
The underground facility expanded from 2,250 square meters to 4,500 square meters of total floor space.
Herzliya is a wealthy area on the coastal northern tip of Tel Aviv, known for its entrepreneurial and start-up culture.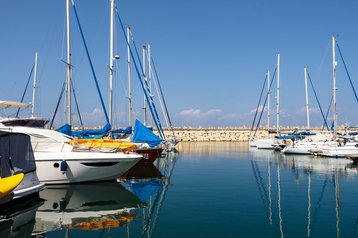 Sole expansion
Work on the expansion was expected to be completed mid-way through 2018. It is unclear why the construction was delayed.
The site in Herzliya is Global Data Center's sole facility. The company's offerings include hosting, cloud and disaster recovery services. Though Global Data Center claims the facility is Tier III compliant, it has not been accredited by the Uptime Institute.
Moshe Lasman, CEO and founder of GDC, said: "As a data center which has been active for five years without any fault, the expansion serves as a proof for the strong momentum we are experiencing, when large Israel-based organizations have stopped hesitating whether their infrastructure should be hosted at an external facility, and just ask how and where the hosting should take place."
Lasman founded Global Data Center in 2013 after managing the Israeli outsourcing department at IBM for 30 years.
A number of existing customers, including institutional organizations in Israel such as Harel Insurance Investments and Financial Services Ltd., Clal Insurance Enterprises Holdings, IBI Investment House, alongside industrial firms that have already signed up to use the expanded space.