A false alarm tripped a Sydney data center's fire suppression system damaging an Australian betting agent's servers and downing its services.
Aussie bookies TAB went down around 11:30am (Australian time) on Saturday. Today, Global Switch admitted it was their data center in Ultimo, Sydney, where the incident occurred, in a statement to media.
Closed bets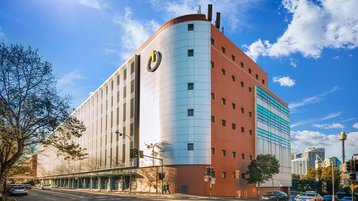 The Australian Financial Review broke the story that it was Global Switch before the company officially released a statement. Tabcorp, TAB's parent company, never named Global Switch but sources revealed the company's identity to the Review.
Global Switch said: "While power was unaffected and operated with 100 percent uptime, one customer had several servers and equipment affected during the incident. There was no fire and the automated fire system was quickly restored to normal working operation."
Data center operator NextDC is one of Tabcorp's other data center operators and confirmed with iTnews that it wasn't their facility that went down before Global Switch confirmed the Review's report.
On Twitter, Tab said: "Our wagering facilities are currently unavailable due to a system issue. We are working hard to get this fixed as soon as possible." Later it added, "Apologies for a major technical issue that has resulted in continued outages today. It is understood to have been caused by major power failure at an external data center which houses Tabcorp servers. We're continuing to deploy all resources on the restoration of full service."
The outage occurred on the final day of the Melbourne Cup, a horse race, one of the biggest events on the racing calendar. Tabcorp expects the outage will cost the company around AU$10m ($7.2m).
Back in July 2019, Tabcorp moved its workloads over from five data centers to three, migrating over 330 apps into a new environment. The consolidation was part of a "technology integration initiative" as part of the 2017 merger of Tabcorp with Tatts Group. At the time it revealed it had rented space out of a NextDC-owned facility.