Philippines telco Globe Telecom has finalized its latest tower sale in a deal that nets the telco $97.5 million.
The company has struck a 15-year sale and leaseback agreement with Unity Digital Infrastructure (Unity) for the sale of 447 towers.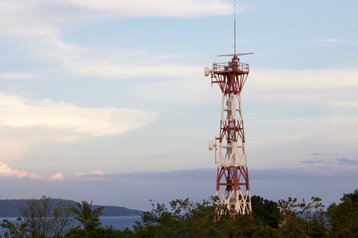 Of the 447 sold, 84 percent are ground-based towers, while the remaining 16 percent are rooftop towers, with all of the towers are located in Luzon.
As part of the agreement, Unity has committed to build over 200 towers across Visayas and Mindanao, in the south of the country.
According to Globe, the first close for this portfolio of towers is expected to occur in the third quarter of 2023.
This latest agreement takes the total amount of towers sold by Globe up to 7,506, with proceeds from the sales going towards financing capital expenditures and maturing debts
"Signing this agreement with Unity is consistent with our endeavor to promote capital efficiency and prudence in our transactions. We keep our shareholder's and customers' welfare in mind by finding the right balance of funding sources and transformational projects designed to steer the company towards the digital forefront," said Rizza Maniego-Eala, Globe's chief finance officer.
Last summer Globe Telecom's board agreed to sell more than 7,000 telecom towers to three companies, including Frontier Tower Associates which is set to buy over 3,500 towers from Globe and has so far completed the purchase of 1,550 towers.
A joint venture between electric power distribution company Manila Electric and US fund Stonepeak through Miescor Infrastructure Development will buy a further 2,180 towers from Globe.
More in The Investment & Markets Channel