The co-leader of Google's Ethical AI team claims that she was fired over an email she to colleagues.
In her message to the Brain Women and Allies listserv, Dr. Timnit Gebru criticized the company for retracting a research paper on AI bias, said that the company did not care about hiring a diverse pool of talent, and told staffers that they should "stop writing documents because it doesn't make a difference."
Corporate research comes with caveats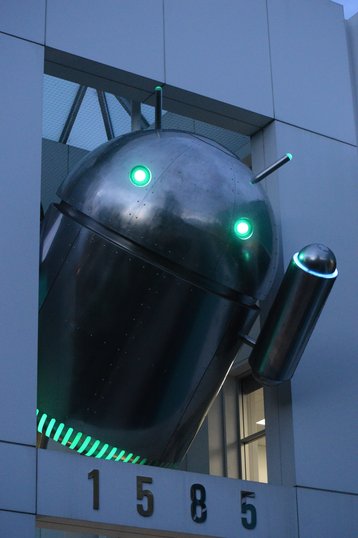 Gebru, an alumnus of the Stanford Artificial Intelligence Laboratory, is best known for a seminal 2018 facial recognition study that showed that software misidentified dark-skinned women around 35 percent of the time, but was nearly 100 percent accurate for white men.
"This org seems to have hired 14 percent or so women this year," Gebru said in an email published by Platformer. She asserted that "your life gets worse when you start advocating for underrepresented people, you start making the other leaders upset when they don't want to give you good ratings."
Her email primarily focuses on the retraction of a research paper, written together with six other researchers, four of which are at Google. The paper analyzes how some artificial intelligence systems learn language by analyzing reams of text data, including from online sources. With this text often including biased language, such prejudices can be reflected in the technology. One such system that relies on this technology is Google's search engine.
Gebru claims that she went through the usual process of submitting the paper, including soliciting feedback from more than 30 researchers and informing the PR & Policy team over a two month period.
She then asserts that she was invited to a surprise meeting where she was told that she had to retract the paper, with no reason given. Further attempts to elicit feedback failed, she said.
"There's an additional layer saying any privileged person can decide that they don't want your paper out with zero conversation," she wrote. "So you're blocked from adding your voice to the research community - your work which you do on top of the other marginalization you face here."
Gebru told staffers that it was clear that change could not happen from within, and called for employees to focus on how pressure could be applied from the outside.
In a separate email, which has not been published, Gebru says she told Google that she would not retract the paper without further discussion, and said that if not she would resign after an appropriate amount of time. Instead, the company told her that it could not meet her demands and accepted her resignation immediately. Her access to company email and accounts systems were immediately revoked.
Jeff Dean, head of Google Research, refuted some of Gebru's allegations, instead claiming in an email to staff (also published by Platformer) that the paper was submitted with a day's notice and "ignored too much relevant research." Dean said that Gebru wanted to know the identity of everyone who had given feedback on the paper, which he was not willing to do. Instead, he said, "we accept and respect her decision to resign from Google."
Google declined to comment on the firing.
"It's incredibly wild to get an email from your VP, telling you your boss has resigned when your boss hasn't resigned," fellow Google AI researcher Dr. Alex Hanna said in a tweet.
"The diplomatic language in the email is disgusting," Google ethical AI research scientist Mark Díaz added.
Both are among the 415 Googlers and 521 academic, industry, and civil society supporters that signed an open letter in support of Dr. Timnit Gebru.
"Until December 2, 2020, Dr. Gebru was one of very few Black women Research Scientists at the company, which boasts a dismal 1.6 percent Black employees overall. Her research accomplishments are extensive, and have profoundly impacted academic scholarship and public policy. Dr. Gebru is a pathbreaking scientist doing some of the most important work to ensure just and accountable AI and to create a welcoming and diverse AI research field.
"Instead of being embraced by Google as an exceptionally talented and prolific contributor, Dr. Gebru has faced defensiveness, racism, gaslighting, research censorship, and now a retaliatory firing."
The group called for an explanation on why the paper was retracted, transparency on Google Research's work, and a commitment to research integrity and academic freedom.
The furor comes just days after the National Labor Relations Board said Google had likely violated labor law when it fired two employees who were involved in labor organizing, adding that the company illegally spied on its employees. The case will go before an administrative judge in the coming months.