Google is offering free VM migration to the Google Cloud Platform, made possible thanks to a partnership with migration and disaster recovery specialist CloudEndure.
The announcement comes just a few days after AWS suffered a serious cloud outage in the US that brought down hundreds, possibly thousands of websites and online services.
Google's service is not entirely free – customers will be expected to pay for ephemeral helper instances that orchestrate the migration, and will obviously be charged once they start using Google's cloud platform.
Dancing on the graves of their enemies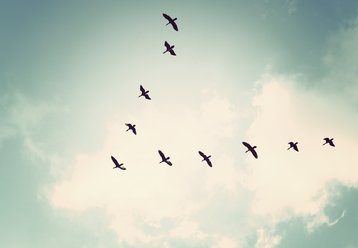 Google's VM Migration Service is a self-service migration tool that enables users to move their virtual machines hosted in on-premise data centers or third-party cloud environments onto Google's own platform. It promises 'near-zero downtime and little to no disruption' and is available immediately.
Meanwhile Microsoft has just launched a public preview of the Azure Site Recovery Deployment Planner, a tool that enables customers to establish data protection requirements and test various disaster recovery scenarios.
Both announcements follow the Tuesday's AWS outage in the US that started with the S3 storage platform (thus nicknamed 'S3izure') and ended up affecting thirty-three of Amazon's own services, including nine services which suffered complete disruption. This caused a chain reaction, taking down countless digital services that rely on the company's infrastructure.
Some analysts have suggested that the outage shows that public infrastructure is still unreliable, while others said it underscores the need to involve multiple cloud providers in disaster recovery strategy.
"Generally speaking, cloud services are less prone to downtime than traditional on-premise technologies due to the significant investment the providers make in the infrastructure to support their customers, but issues like the S3 outage causing a domino effect on other services can still occur," commented Gavin Millard, EMEA technical director of Tenable Network Security.
"With many organizations moving towards Cloud agnostic technologies like containers, failover strategies between providers will become the norm. In the future, if Amazon are experiencing major issues with EC2 performance, customers will automatically fail over to alternate services like Google Container Engine (GKE). This is only possible though if design considerations are made early in the software development lifecycle (SDLC) to have cloud agnostic code.
"Spreading the workloads across multiple regions and having a plan in place to deal with catastrophic issues like S3 going down would be wise."