After years of slowly pushing for more access to Cuba, and weeks before a new US President takes power, Google has come to the communist Caribbean island nation.
The company announced plans to maintain servers in the country, bringing its Google Global Cache to Cuba for the first time.
A small step for the US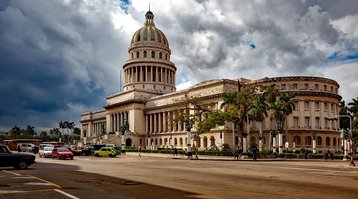 The servers, whose quantity and location are unknown, will not host Google Cloud Platform or improve overall Internet speeds for a nation which routes its traffic through Venezuela, rather than the US.
Instead, they will serve as a cache for Google's digital products and services, such as YouTube, something that could improve load times for those services by up to 10 times. The deal, which takes the form of a partnership between Google and the sole state telecoms provider ETECSA, was announced at a signing ceremony attended by Alphabet (Google's parent company) executive chairman Eric Schmidt and ETECSA president executive Mayra Arevich.
This is not the first time Schmidt has visited Cuba, a country that he has long seen as a potential market for Google. Schmidt travelled to Havana in June 2014, along with former state officials turned Google Ideas employees Jared Cohen, Brett Perlmutter and Dan Keyserling (Google Ideas is now known as Jigsaw)
In August 2014, Google Chrome launched in the country, soon followed by other services - mere months before President Obama announced that relations between the US and Cuba would begin to normalize.
Google took part in another trip in 2015, and in 2016 opened a small 'technology center' in Havana that offers free Internet via Chromebooks.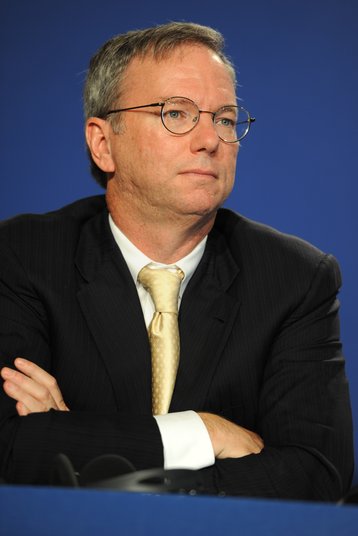 "We've always been very open about the fact that we want to make available as many of our products as possible throughout the world, because we believe that access to information and technology can improve lives," Perlmutter, now Cuba Lead at Google Access, said in a blog post earlier this year.
In March, President Obama visited Cuba and told ABC News: "One of the things that we'll be announcing here is that Google has a deal to start setting up more Wi-Fi access and broadband access on the island."
The status of that deal, however, is unclear. The White House is believed to be rushing US corporations to finalize business deals in Cuba before the Trump administration comes into power on January 20, one of the reasons why the Google Cache partnership is thought to have been announced at this time.
While President Obama spent much of his second term slowly improving relations with Cuba, a country that has been suffering from a number of sanctions and embargoes since 1958, President-elect Trump is thought to take a more aggressive stance.
If Cuba is unwilling to make a better deal for the Cuban people, the Cuban/American people and the U.S. as a whole, I will terminate deal.

— Donald J. Trump (@realDonaldTrump) November 28, 2016
"Clearly, Cuba is a very complex topic, and the president-elect is aware of the nuances and complexities regarding the challenges that the island and the Cuban people face," Trump spokesperson Jason Miller said in November. 
Trump may, however, understand why businesses wish to expand in Cuba. Trump Organization executives and advisers traveled to Havana in late 2012 or early 2013 to explore building a golf course in the country, Bloomberg Businessweek reported.
When asked whether he would like to open a hotel in Cuba, Trump told CNN in March: "I would, I would - at the right time, when we're allowed to do it. Right now, we're not."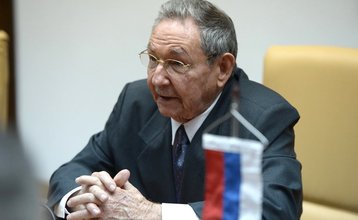 But China's already there
But while the US has debated and argued over how to approach business with Cuba, the rest of the world moved on. China, in particular, has invested heavily in the country.
While the US banned construction of submarine cables to Cuba (with the sole exception being the link to Guantanamo Bay), Alcatel-Lucent Shanghai Bell (a joint venture between state-owned China Huaxin and Alcatel-Lucent) and Telecomunicaciones Gran Caribe (a joint venture between the Venezuelan and Cuban governments) funded the ALBA-1 cable from Venezuela in 2013. Then-Venezuelan President Hugo Chávez said that the project also received a US$70 million loan from China.
Chinese tech giant Huawei, which may also benefit from US sanctions against Russia, has several projects in the works with the Cuban government and ETECSA, dating back to a 2000 agreement to build Cuba's national fiber network.
Its equipment was already used for the nation's WiFi hotspots, while telephone central office equipment and DSL modems will be provided by Huawei and fellow Chinese companies ZTE and TP Link.
Cuba may also view Chinese corporations more favorably than those in the US, and be particularly wary of Google, which has long been accused of having close ties to the state department.
The country has a cautious attitude towards US technology firms, exacerbated further after it was revealed in 2014 that the United States Agency for International Development (USAID) had covertly developed a Twitter-style social network called ZunZuneo, aimed at the youth of Cuba.
ZunZuneo was a long-term initiative that simultaneously attempted to collect data on Cuban citizens, and planned to include political messages that would push users into revolting against the communist government.
"The Cuban government is rightly suspicious of US telecommunications companies, courtesy of Mr Snowden," John Kavulich, president of the US-Cuba Trade and Economic Council, said to The Guardian.
Another potential new entrant to Cuba is the European Union, which yesterday struck a deal for increased trade and diplomacy.
And there's still room to grow
Access to Cuba's population of over 11 million people mostly remains up for grabs, however, with Internet penetration very low.
Cuba now has 1,006 Web-surfing stations, including 200 Wi-Fi zones used by 250,000 citizens, according to ETECSA. But some connections remain illegal for most Cubans, and access to a Wi-Fi spot is prohibitively expensive for the majority of the population.
"Cubans pay about two US dollars an hour for web access. The amount is too high for many as the average salary for a state employee is around 24 dollars a month," China's state run media outlet Xinhua said, in a press release announcing that Huawei would bring Internet to 2,000 users in Havana's Old Quarter by the end of 2016.