Google, Facebook, and Microsoft have complained that a $4 billion wind project in Iowa will put their energy prices up.
The 2GW Wind Prime project planned by MidAmerican Energy, owned by Warren Buffett's Berkshire Hathaway conglomerate, would be the largest cluster of wind farms in the US when it opens in 2024 - if it is approved by the Iowa Utilities Board.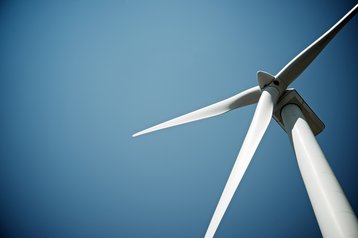 Despite being huge buyers of renewable energy themselves, the tech firms have formed the Tech Customers coalition to oppose the project.
The coalition says it is concerned that the project is costly. They suggest there are alternatives, but have declined to name them.
MidAmerican has asked for terms such as a guaranteed 11.25 percent rate of return, which is within the normal range for regulated utilities to request, according to a news report on BloombergNEF.
"We have concerns that the current Wind Prime proposal is not in the energy customers' best interest," a spokeswoman for Google said.
Google has already sourced renewable energy for its $5 billion data center complex in Iowa, having invested in wind farms in the state for at least ten years
"Wind Prime is an exceedingly costly, massive increase in generation that MidAmerican has not demonstrated is necessary or reasonable in light of other feasible alternatives," Google and Facebook said in their filing.  "Before customers are forced to bear the increased costs that this project will result in, Wind Prime should be carefully considered by the board through a complete record informed by a full and thorough discovery process."
The project will help MidAmerican decarbonize. It currently gets about 58 percent of its power in Iowa from wind and 42 percent from coal, nuclear and other sources. It has asked regulators to approve the project by the end of October so it could qualify for $1.8 billion in federal renewable energy credits.