Google has selected its preferred site for its upcoming Berlin Google Cloud region in Germany.
Maerkische Allgemeine reports the company is close to buying land in the Schenkendorf area of Mittenwalde. The company is aiming to develop on around 30 hectares of land between the L30 and the A13 highways outside south Berlin.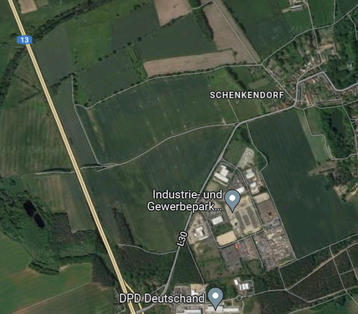 The company has already signed corresponding preliminary contracts. Terms were not disclosed, and timelines haven't been provided.
"We have initiated the purchase of a property in Mittenwalde and are examining other options in the region," Google spokesman Ralf Bremer said. He added further steps are necessary before the final takeover: "Nevertheless, we are pleased that we are making progress with our plans in Berlin-Brandenburg."
Google announced plans for a Berlin cloud region in September 2021 to join its existing Frankfurt region.
The city owns part of the land in question, which is already classified as a commercial reserve area in the local land use plan. The search and cloud giant is still reportedly looking into its power options for the site, which will be supplied by Cologne-based energy supplier Engie.
A commercial area in Neuenhagen to the east of Berlin was previously under discussion, but MA reports it was ruled out due to the lack of necessary cooling water.
Mittenwald Mayor Maja Busse (CDU) said: "Even though we are still at the beginning of the project and further steps are necessary, it fills us with pride, but also with the hope of expecting to have a strong and reliable partner in the commercial sector at our side for the future."
AWS, Oracle, and Azure have German cloud regions in Frankfurt, but none have a location in Berlin.