Google has entered into a definitive agreement to acquire application programming interface management company Apigee for a total value of around $625 million.
The API specialist counts companies such as Walgreens, AT&T, Bechtel, Burberry, First Data and Live Nation among its customers.
Just the latest acquisition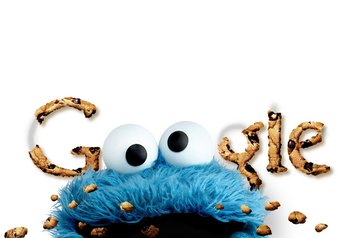 "The addition of Apigee's API solutions to Google cloud will accelerate our customers' move to supporting their businesses with high quality digital interactions. Apigee will make it much easier for the requisite APIs to be implemented and published with excellence," Google Cloud's head Diane Greene said in a blog post.
"Offering a good API goes well beyond having the company develop and publish a performant specification of the interface. A good API needs to support security, give developers the freedom to work in the development environment of their choice and allow the company to continue to innovate its service while supporting a stable interface to the apps and services using the API. Finally, a good API includes testing support and usage analytics to guide the company's developers."
Chet Kapoor, Apigee CEO, said: "We've entered a new era of cloud computing, where enterprises are increasingly running business-critical applications in the cloud – and across multiple clouds. Google is the open cloud provider committed to delivering new software for not only hybrid-cloud environments, but also for the multi-cloud world." 
Apigee was founded in 2004, and went public in 2015. The company's shares dropped after going public until early this year, when it began to slowly rise.
The acquisition comes as Google is renewing focus on its cloud business, after buying cloud-based developing platform Bebop in November 2015 for $383 million and placing Diane Greene in charge.
The co-founder of VMware has aggressively talked up Google Cloud Platform, launching machine learning APIs, a new West Coast region, and using DeepMind's deep learning algorithm to cut data center PUE by 15 percent.
In the past few months, the cloud division has acquired a host of smaller companies to make its offering more competitive against market leader Amazon Web Services. In May, Google picked up Synergyse, a business built around teaching customers how to use Google cloud apps; in July it bought video streaming company Anvato; and in August it acquired Orbitera, a startup that develops a platform for buying and selling cloud-based software, for over $100m.
Google Cloud, which hired Box's SVP of engineering in June, also announced this week that it is partnering up with Box to deliver Google Apps to the company's enterprise customers.
However, despite any moves Google might make, Amazon remains far in the lead. In addition to a commanding market lead, and huge growth, AWS has seen profits soar.