Latin American telco Grupo GTD is to build a new data center in Lima, Peru.
The company's Peruvian unit plans to invest $50 million to develop a data center on a 10,000 sqm (107,600 sq ft) site, with 2,000 sqm (21,500 sq ft) dedicated to hosting more than 900 racks.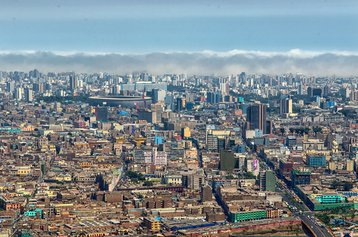 Construction is expected to begin in the second half of 2022 and carried out over four phases over the next five years. The first phase – which will include the purchase of the land and the development of two data halls – is expected to cost around $7 million. The first phase of development could come online in early 2023.
"We are preparing to offer one of the best data center infrastructures in the country. These types of platforms add to the technological growth of Peru, thus encouraging innovation and investment," said Sergio Mavila, general manager of GTD Peru. "The aim is to meet the growing demand of the Peruvian market for IT services and information hosting in the cloud."
Created in 1980, Grupo GTD is the parent company of several Chilean telecommunications companies; it operates data centers in Chile, Peru, and Colombia, and has other operations in Ecuador and Spain.
The company currently operates a data center in Santiago de Surco, Lima, featuring 220 sqm (2,400 sq ft) of hosting space, which opened in 2018 and the company reports is around 75 percent occupied. The new facility will reportedly be the company's second-largest, after one located in Santiago, Chile.
A version of this story appeared on our Spanish edition.
More in Construction & Site Selection