H5 Data Centers has acquired a site next to the data center boom town of Ashburn Virginia, and plans to develop it for a suitable customer.  
Ashburn is a data center boom town, giving a home to data center builders and users including Digital Realty, CoreSite, DuPont Fabros, IBM, Amazon, Yahoo and more. H5 has taken a 70,000 sq ft (66500 sq m) site close to the epicenter, which a can be customized and extended up to 100,000 sq ft  (9300 sq m), and is planning to offer it as either a powered shell or a build-to-suit data center.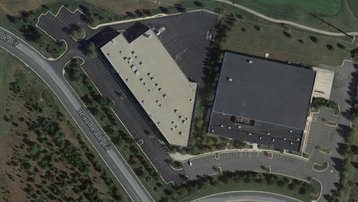 If you buy it, will they come?
H5, formed in 2008 as a subsidiary to a property firm, is in the pre-leasing stage with upgrades being made to the building to make it more inviting to potential customers.
The Ashburn facility currently has four data center halls with more than 1500 cabinets spread out across the halls. The location has significant connectivity, with more than 15 fiber providers and a location that has direct access to hundreds of carriers and Internet peers. Power is well supplied with potentially more than 8.5MVA available onsite. 
The area is one where data center growth has been very strong and H5 believes it can take advantage of that market. Josh Simms, chief executive officer at H5 Data Centers summed it up thus: "Northern Virginia is one of the country's largest and strongest data center markets. Ashburn features a growing base of global end users, local and state governments that value the economic impact of data centers, a highly skilled local workforce, and an international network ecosystem that optimizes IT services delivery throughout the East Coast and beyond."
H5 focuses on providing powered shells to data center operators who then build out a facility which meets theiir specific needs. It recently announced plans to invest $8 million to pugrade its Denver facility, aiming to improve the manageability and efficiency of the structure, and any work in Ashburn is likely to have similar goals.
In many ways the H5 powered shell business model feels like the old days of data center operations, when facilities and IT were two separate and distinct divisions within a business, with H5 providing an outsourced facilities service. In Denver, the $8 million upgrade included:
New UPS units to increase power efficiencies to more than 94 percent

Flat-plate heat exchanger using water-side free cooling

Variable speed cylindrical fans on computer room air-handling units (CRAHs)

Sub-floor baffling cold air containment for high density zones

New, high-efficiency insulated roof

Light-emitting diodes (LEDs) and proximity lighting

Cooling tower water treatment system

New building management system (BMS)
With all that in place, any IT efficiencies will be the responsibilities of the tenants, with H5 providing the bones of the data center infrastructure.