American colocation provider H5 Data Centers has acquired an 85,000 square foot carrier hotel in San Antonio, Texas.
The facility was previously owned by local ISP Taylor Telecom (formerly Taylor Telephone Cooperative); it is the city's top interconnection point, and is located just a block away from AT&T's regional central office.
H5 plans to redevelop the property as an edge data center, and is in the process of adding more colocation racks.
All about networking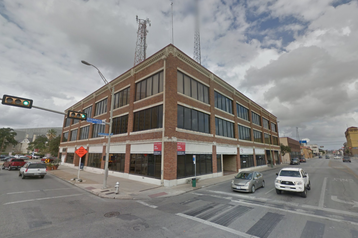 H5 is a privately-owned company that operates more than two million square feet of white space across data centers in Albuquerque, Ashburn, Atlanta, Charlotte, Cincinnati, Cleveland, Denver, Phoenix, Quincy, San Jose, San Luis Obispo and Seattle.
Its latest acquisition is San Antonio's only carrier hotel, and represents its first investment in Texas.
Located at 100 Taylor Street, the data center offers access to more than 25 network carriers, including CenturyLink, Logix, Telia and Windstream.
According to H5, it represents a key point of interconnection between long haul routes to the West, Houston to the East, Dallas to the North, and Laredo and McAllen to the South.
The campus benefits from very low risk of natural disasters, such as hurricanes, earthquakes, and flooding, and has "significant expansion opportunities."
"Our portfolio of edge data centers continues to grow across the United States," said Josh Simms, founder and CEO of H5 Data Centers. "H5 Data Centers will continue to build upon the existing interconnection ecosystem at 100 Taylor with a planned build of more than 100 colocation cabinets immediately. We welcome the opportunity to serve a combination of international communications carriers, content distribution networks and cloud services providers."
Earlier this year, H5 announced it would expand its data center in downtown Atlanta, adding 22,000 square feet to an already huge facility.