Michigan-based engineering firm Harley Ellis Devereaux (HED) is planning to merge with Integrated Design Group (ID), which specializes in data center design and architecture.
The combined business will have 420 employees and eight offices across the US.
HED has more than a century of experience in commercial and residential property, but it lacked a data center practice – until now.
"We are committed to strategic growth that increases the firm's ability to create positive impacts for our clients and their stakeholders," said Peter Devereaux, chairman of HED.
"Bringing the ID team into the HED family is a step on our journey toward expanding our expertise to enable a greater impact for our clients. It also allows us to reach new audiences - both in this new market sector for HED and in all the sectors we can now better serve in the regions surrounding Boston and Dallas."
Hello and welcome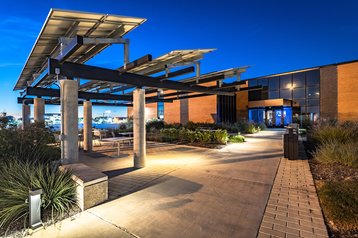 Integrated Design Group operates from offices in Boston and Dallas, with customers in technology, retail, finance, education and healthcare industries.
The firm is not limited to data centers, but mission-critical infrastructure projects form the bulk of its portfolio.
Meanwhile, HED has presence in Chicago, Detroit, Los Angeles, San Diego, San Francisco, and Sacramento. The company was founded in 1908 and reported $86.8m in revenue for 2018.
HED sees the merger as a way to enter the lucrative data center sector, which has seen record-breaking uptake of space and power year after year, especially in the US.
"Many of our clients in healthcare, higher education, and corporate work, for example, are seeking this intelligence and specialized expertise," Devereaux said.
"This is an example of our strong ability to bring additional resources and insight to the table for our clients."