HCL has signed a new agreement with Belgian telco Proximus Group to run its private cloud infrastructure.
The company will run and service Proximus' private cloud infrastructure and support the transition of Proximus' Enterprise Business Unit 'towards a hybrid cloud solution provider'. HCL will pay the telco €71 million ($82.7m) as part of the agreement.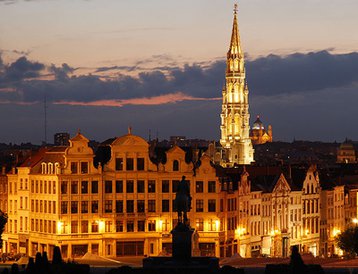 "This agreement with HCL will reinforce the Enterprise Business Unit's position as a hybrid cloud solution provider by combining the portfolio in the Proximus DC's with public cloud capabilities," Proximus said, allowing it to offer "a richer catalog of services and significantly improve the cloud offering."
"The portfolio will now include all major public cloud solutions including – but not limited to – Microsoft and Google but also AWS, SAP, and many others."
Proximus said it will be able to innovate faster and strengthen its Cloud portfolio for its enterprise customers while operating its data center infrastructure in a more sustainable and efficient way. The company said the deal would lowering the Total Cost to Operate its cloud infrastructure by around 20 percent.
"This is a groundbreaking collaboration between HCL and Proximus," said C Vijayakumar, CEO and Managing Director, HCL Technologies. "Together, we look forward to developing a competitive cloud environment and digital offerings for the Belgian market."
The partnership will be fully operational as of February 2022, after a transition period of 4 months. After which, Proximus' IT infrastructure will be managed by HCL but remain in Proximus data centers.
HCL said it will launch a Hybrid Cloud portfolio to support Proximus' large customer base and employees, as well as offer joint solution offerings from HCL and Proximus to the Benelux market. As part of the agreement, HCL will invest in a dedicated innovation lab, providing Proximus with access to its IP, product, and partner ecosystem. This will enable Proximus to use HCL's telecom and technology expertise to develop 5G, Edge, and IoT solutions.
Proximus said all future assets needed to support the infrastructure under the HCL contract will fall under an IFRS leasing model.
"I am very pleased with this agreement between Proximus and HCL, that will bring us economies of scale, knowledge, best practices, tools, experience, and expertise in the cloud domain," added Guillaume Boutin, CEO of the Proximus Group. "This IT infrastructure partnership will not only allow us to assure the development of the best customer offer, but it will also make sure that we're able to retain strong strategic influence in the cloud domain."