British investment firm Helios Investment Partners has departed the Kenyan market after selling its 60 percent stake in Telkom Kenya for KES 6.09 billion ($50 million) to the Kenyan Treasury.
The transaction, which took place last month, means that Telkom Kenya is now fully owned by the Kenyan government. Before the deal, the Kenyan government only had a 40 percent stake.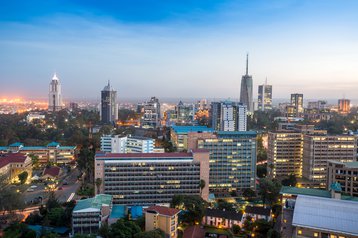 Orange bought a majority share in Telkom Kenya when the company became privatized in 2007, before selling its majority stake to London-based Helios in 2016. The firm was re-branded from Orange Kenya to Telkom Kenya the following year.
Telkom Kenya is the country's third-biggest mobile operator but only accounts for a five percent share of the market, with its connections falling in recent times.
Business Daily Africa reports that the operator's mobile phone subscribers have slumped by 19 percent to 3.42 million users as of June 2022. Safaricom, which is part-owned by Vodafone and Vodacom leads the way with 67 percent market share, accounting for 36 million connections.
According to BDA, Helios lost interest to remain in the market after its merger with Airtel, Kenya's second-biggest mobile operator collapsed in August 2020.
At the time of the failed merger bid, Telkom Kenya CEO Mugo Kibati cited challenges around securing regulatory approval as a key reason for pulling out of talks.
Previously a part of the Kenya Posts and Telecommunications Corporation (KPTC), the company was established as a standalone telecommunications operator in 1999 KPTC was split into the Communications Commission of Kenya (CCK), the Postal Corporation of Kenya (POSTA), and Telkom Kenya.