Helios Towers has finalized its acquisition of 2,519 passive infrastructure sites from Omantel for $495 million.
The acquisition was confirmed by London-based Helios, with the deal being its first in the Middle East, as the company seeks to expand in the region.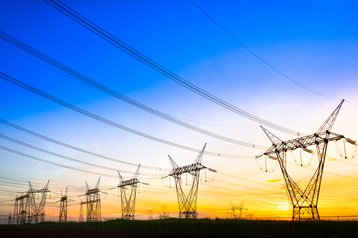 The closing of the deal comes just weeks after Helios revealed it was edging closer to finalizing the deal.
In total, Helios will acquire 2,890 sites from Oman-based telco provider Omantel, with the additional 227 sites still subject to regulatory approval.
For Helios, revenues and adjusted EBITDA in the first year of operations on the acquired sites are expected to generate $50 million and $34 million, respectively.
"The transaction represents our first in the Middle East, and we enter one of the fastest growing markets for mobile infrastructure in the region with our valued local partner, Rakiza," said Tom Greenwood, Chief Executive Officer, Helios Towers
"Since announcing the transaction last year, we have built a talented local team and instilled our business excellence principles, and we now look forward to working with Omantel, a great long-term partner, and the other MNOs to drive the growth of mobile communications across Oman."
Earlier this year, Helios worked with local partner Rakiza Telecommunication Infrastructure to push ahead with the acquisition, with Rakiza to acquire a 30 percent stake in the holding company for $172.5 million. Before this agreement, Helios was set to be the full purchaser of the assets.
Despite being London-based, Helios is very much an Africa-focused telecoms infrastructure company, with the firm owning and operating telecoms sites across the continent, with towers assets in Tanzania, the Democratic Republic of Congo, Congo Brazzaville, Ghana, South Africa, Senegal, Madagascar, and Malawi.
Helios recently divested its 60 percent stake in Telkom Kenya for KES 6.09 billion ($50 million) to the Kenyan Treasury.
Meanwhile, last month Helios acquired two data center companies after acquiring a majority stake in Morocco's Maroc Datacenter (MDC) and Kenya's IXAfrica.
More in The Investment & Markets Channel