Hewlett Packard Enterprise (HPE) has announced that it has agreed to acquire IT operations management company OpsRamp.
San Jose, California-based OpsRamp monitors, automates, and manages IT infrastructure. The acquisition will see the IT operations management company (ITOM) integrate with the HPE GreenLake Edge-to-cloud platform, making it easier to manage multi-vendor and multi-cloud IT environments.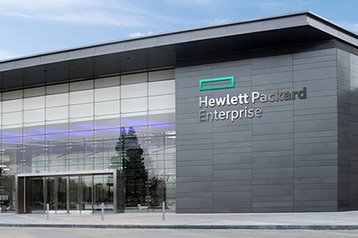 Terms of the deal were not disclosed.
"Customers today are managing several different cloud environments, with different IT operational models and tools, which dramatically increases the cost and complexity of digital operations management," said Fidelma Russo, chief technology officer of HPE.
"The combination of OpsRamp and HPE will remove these barriers by providing customers with an integrated Edge-to-cloud platform that can more effectively manage and transform multi-vendor and multi-cloud IT estates. This acquisition advances HPE hybrid cloud leadership and expands the reach of the HPE GreenLake platform into IT Operations Management."
The HPE GreenLake service sees the company deliver the hardware to its customers, where HPE will maintain the hardware and software throughout its lifecycle. The platform will now be able to offer end-to-end support for hybrid and multi-cloud IT environments. The company hopes this will offer reduced OpEx for its customers.
Varma Kunaparaju, CEO of OpsRamp, said: "The integration of OpsRamp's hybrid digital operations management solution with the HPE GreenLake platform will provide an unmatched offering for organizations seeking to innovate and thrive in a complex, multi-cloud world.
"We look forward to leveraging the scale and reach of HPE's global go-to-market engine to deliver our unique offering and are excited for this journey ahead as part of HPE."
HPE has been exploring a series of expansions over the past year. In June 2022, the company announced that it was adding new GreenLake cloud services, including additional security, data fabric, and operations management services.
The company then explored the possibility of acquiring storage firm Nutanix in December 2022, a company that was valued at ~$7 billion at the time. This was later denied by HPE, which saw Nutanix's share value fall by 7 percent.
Last month, HPE acquired Athonet to add its 4G and 5G private networks to its GreenLake offering.