Dutch IoT firm Hiber has abandoned plans to roll out the rest of its IoT satellite network after issues with its existing satellites have prevented it from launching commercial services.
Amsterdam-based Hiber offers LoRa and LoRaWAN IoT solutions for monitoring and managing fleets, devices, and infrastructure. It says its devices can send data to satellites through a gateway Edge device. The company this week filed with the FCC to surrender market access authorization for its previously authorized satellite system and Earth station license.
Hiber said issues with two satellites is preventing it from launching a commercial service and fixing them would be too costly, while Covid-19 has prevented it from sourcing additional funds to complete the rest of the planned constellation. Instead, it will use leased capacity on "a third-party satellite network".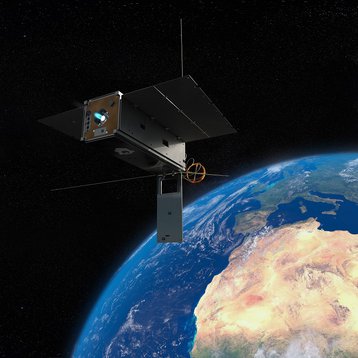 "Hiber no longer seeks to construct and launch its authorized satellite system," the company told the FCC."Hiber will not be further developing its authorized satellite system and is currently in the process of surrendering its space system license to the Administration of the Netherlands."
Hiber was founded in 2016 as Magnitude Space. It launched two satellites in 2018, and launched two more satellites in early 2021. It also constructed two ground station facilities (one in Delft, Netherlands, and another in Svalbard, Norway) to support its satellite network. The company was authorized to launch 24 satellites.
"In total, Hiber spent approximately €28 million ($33m) since 2016 on the development, construction, and launch of its four satellites, development and manufacture of ground terminal equipment, development and construction of the ground network, international frequency coordination, international market access, and other associated costs," the company said in the filing.
The company said two satellites are non-operational and have been decommissioned, and technical issues with the other two satellites have stopped the company from deploying commercial services. It said trying to fix the issues would be 'cost-prohibitive.'
"As a result of the satellite failures, Hiber has been unable to generate sufficient operating revenue to support the development of the remaining satellites of the Hiber system."
At the same time, Hiber said Covid-19 has been "devastating" to its ability to obtain additional investment in order to support the construction of the remaining satellites. The company is asking the FCC to waiver its bond default payment.
Hiber told the FCC instead of its own satellite network, the company has "pivoted its business operations" and intends to provide services through leased capacity on a third-party satellite network.
The company had secured €26 million ($30m) from the European Union's European Innovation Council Fund and private investors in March, which it said it would use to expand the satellite network and grow its customer base.
This month the company signed an agreement with Shell to provide well integrity monitoring solutions globally to the company's oil and gas wells. Hiber previously established a joint venture with WTS Energy to roll out its well integrity monitoring solutions to the oil and gas industry.
Australian IoT firm Myriota recently signed an agreement with Spire Global to use Spire's existing satellite network to deliver services from.