Hewlett Packard Enterprise's CEO Antonio Neri has been diagnosed with Covid-19.
Neri said that his condition was already improving, and that he planned to continue working from home.
Hopefully over the worst of it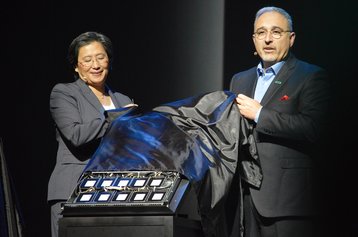 "I recently learned of some unfortunate personal news. Yesterday I tested positive for Covid-19," Neri said in a LinkedIn post.
"The good news is, I feel much better already and plan to proceed with business as usual while I quarantine from home. Our Hewlett Packard Enterprise Discover Virtual Experience will still take place next week as planned... In the meantime, please know I'm doing much better and am glad to be getting back to normal."
Neri is currently scheduled to host the keynote and a media Q&A at HPE Discover, which DCD will virtually attend.
The company is one of many that have been hit hard by the Covid-19 pandemic. Last month, the company warned that supply chain disruptions and declining sales would impact revenue.
In response, HPE plans a drastic series of cost-cutting measures, that include pay cuts, layoffs, and unpaid leave over the next three years.
Several high profile executives have left, or are leaving, the company - including global sales head Phil Davis (now at AWS), supercomputing CTO Steve Scott (at Microsoft), and CTO Mark Potter (retiring this summer).