Hewlett Packard Enterprise is set to shrink once again. After splitting from HP last year, and spinning off its services business to CSC in an $8.5bn deal, the company is now offloading some of its software assets.
'Non-core' product families are to be spun off and merged with UK infrastructure software firm Micro Focus in a transaction valued at approximately $8.8 billion that will see HPE shareholders get a 50.1% ownership of the new combined company.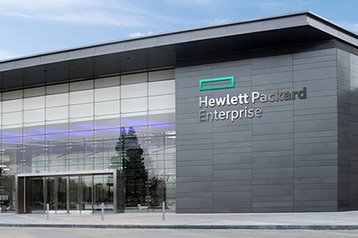 Massive Focus
HPE's application delivery management, big data, enterprise security, information management and IT operations management businesses are all included in the deal. Micro Focus will also get what is left of Autonomy, which was acquired by HP for $11.7bn in 2011 in a move which proved disastrous for both. 
"With today's announcement, we are taking another important step in achieving the vision of creating a faster-growing, higher-margin, stronger cash flow company well positioned for our customers and for the future," said Meg Whitman, president and CEO of HPE.
Kevin Loosemore, executive chairman of Micro Focus, added: "Today's announcement marks a significant milestone for Micro Focus, and is consistent with the long-term business strategy we have been pursuing to be the most disciplined global provider of infrastructure software. The proposed merger with HPE Software is consistent with our acquisitions of Serena Software and the Attachmate Group.
"The combination of Micro Focus with HPE Software will give customers more choice as they seek to maximise the value of existing IT assets, using their business logic and data along with next-generation technologies to innovate in new ways with the lowest possible risk."
He continued: "We have total control of what is happening. We are effectively buying their business . . . HP will have no share of this business once the deal is done."
Micro Focus saw a 22 percent jump in share price on the news, rising up the FTSE 100 index of leading shares that it joined just days ago - after ARM left due to its acquisition by Japan's Softbank Corp.