Hewlett Packard Enterprise (HPE) is to buy Plexxi, a software-defined networking (SDN) start-up, whose products should assist HPE in building software-defined data centers (SDDC), both through its Synergy "composable architecture" for hybrid cloud, and its SimpliVity hyperconverged hardware.
Plexxi makes SDN software for hyperconverged networks, enabling pools of compute, storage and network resources, which is used by HPE rivals and partners. The seven-year old company has 100 employees and was valued at $287 million in 2016. The deal is expected to complete by the end of July 2018.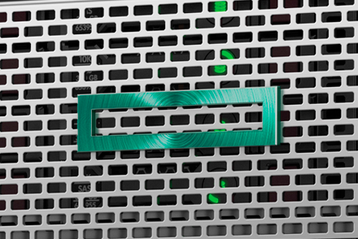 Pools of resource
Ric Lewis, SVP of HPE's software-defined and cloud group, made some fairly standard promises in an HPE blog: "Through this acquisition, we will deliver hyperconverged and composable solutions with a next-generation data network fabric that can automatically create or re-balance bandwidth to workload needs."
Lewis goes on to specify the two use cases for Plexxi in HPE, both of which could be put under the heading of software-defined data centers (SDDC). It will add Plexxi technology into the hyperconverged SimpliVity hardware products HPE bought last year for $650 million, and it will also use it to enable the "composable" pools of resources provided by HP's Synergy offering, based around its OneView management platform. 
The first case should be interesting, as Plexxi is already fairly widely used by third parties, including HPE's rivals. Last week. Plexxi sponsored Nutanix's .NEXT conference in New Orleans, and demonstrated a reference architecture for Nutanix's Enterprise Cloud OS. DCD has asked HPE what will become of partnerships like this. 
HPE's Lewis says "Plexxi will enable us to deliver the industry's only hyperconverged offering that incorporates compute, storage and data fabric networking into a single solution, with a single management interface and support," a promise which is really hard to distinguish from the existing promises made by SimpliVity - and indeed Nutanix. 
For the "composable infrastructure" case, Lewis says Plexxi will make Synergy more flexible: "In the near future with Plexxi, we will deliver a composable rack solution that will seamlessly extend our composable fabric to a broader set of use cases across the data center."
Meanwhile, Plexxi's other partnerships look like continuing at least in the near future: on the same day HPE's acquisition plan was announced, Plexxi extended its integration with VMware, part of Dell.