HPE has introduced Composable Cloud, a new hybrid IT platform for ProLiant DL Rack and HPE Synergy customers, in a bid to capitalize on the increasing number of workloads divided across public cloud and on-premises infrastructure.
Speaking at the company's Discover event in Madrid, Phil Davis, acting president of HPE's hybrid IT business, said the public cloud promised to simplify IT provisioning, and instead it resulted in more complexity. HPE's solution to this is 'Composable IT,' or the integration of on-premise hardware, software and cloud resources in one server platform.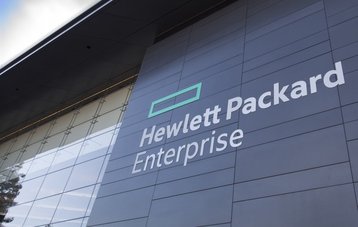 No more silos
With its Composable Cloud stack, HPE hopes to enable "seamless and dynamic" provisioning of storage, compute and networking - just like cloud services, Davis explained, but across public, private and on-premises infrastructure. The platform is aimed primarily at the existing customers using ProLiant DL Rack servers and HPE Synergy - a composable IT platform based on blade servers, launched last year.
Initially available in the US, the UK, France, Germany, Ireland and Australia in the first quarter of 2019, the Composable Cloud includes HPE's OneView software-defined resource automation service, as well as InfoSight management software and several of its DevOps tools. It will support workloads based on software from VMware, Redhat OpenShift, Oracle and SAP.
It is worth noting that HPE calls this an open cloud platform, referring to the ability to provision multiple public cloud providers' services - this does not mean it is based on open sourced software.
In addition, the company will extend its Composable Fabric to Simplivity products, adding software-defined networking capabilities to its hyperconverged platform, which it says will help customers avoid having to consult networking experts.