Huawei has brought phase one of its Gui'an cloud data center online in Guizhou province, China.
The phase one construction area is approximately 480,000 square meters (five million sq ft), divided into three sub-areas. All 51 buildings in phase one have been completed, with nine being used as the data center facility and the rest as auxiliary facilities.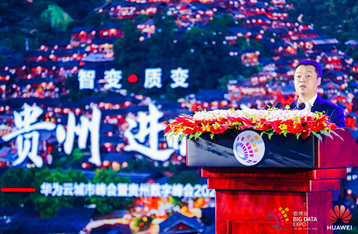 Construction of the data center began in August 2017, and has capacity for more than one million servers. It will power Huawei Cloud, Huawei Process IT, and Consumer Cloud services. The company said the facility will have a PUE of 1.12; as well as natural cooling it is reoprtedly connected to a district heating system.
The company said the facility will also serve as Huawei's global IT engineer base and employee training base, with approximately 600 to 800 IT engineers providing support and services.
Huawei Cloud has five major data centers in China in Gui'an, Ulanqab, the Jingjinji Metropolitan Region, the Yangtze Delta, and the Guangdong-Hong Kong-Macao Greater Bay area. It has also launched cloud data centers in Singapore, Chile, Brazil, Mexico, and Peru.
Earlier this month Huawei signed a cooperation agreement with Yuneng Holdings for the development of a 'new power system using renewable energy' as well as an agreement with Henan Province to develop rooftop solar panel projects.