Huawei plans to build a cloud data center in New Zealand as part of a five year, NZ$400 million ($281.8 million) ICT infrastructure investment into the nation.
The news comes after a meeting between New Zealand's Prime Minister Bill English and Huawei founder and CEO Ren Zhengfei earlier this week.
Huawei plants seeds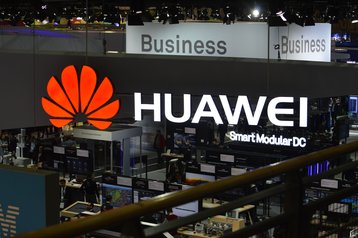 "New Zealand's open and fair trade environment, and its emphasis on developing new technology, facilitates our ongoing commitment," Ren said.
"New Zealand has rich tourism resources, and highly developed agricultural and trade sectors. Digital transformation empowered by advanced ICT technology can enable New Zealand to become better connected with the world, and transform its traditional strengths into driving forces of economic growth."
Huawei will work with unspecified local partners to build the 'New Zealand Cloud Data Center' at a yet-to-be-revealed location.
The company will also open an Innovation Lab at the Victoria University of Wellington later this year, looking at 5G, big data and the Internet of Things. Another lab in Christchurch is being considered.
Wellington will also see Huawei open a regional office, while undergraduate students across the country will be able to apply for the Chinese telecoms company's 'Seeds for the Future' initiative, which will see 100 students travel to China to learn about technology.
Huawei has long been active in New Zealand, building the mobile network for 2degrees, Vodafone's fixed line network, and NZ Telecom's 4G network. It also built much of the infrastructure funded as part of New Zealand Government's Ultra-Fast Broadband initiative, and sponsored the Wellington Phoenix soccer club.
Details on the scale of Huawei's investment in the island nation are elusive, but between 2010 and 2013 it invested NZ$139m (more than $117 million) in New Zealand.
This is in stark contrast to the Chinese corporation's activities in Australia, where it is banned from taking part in certain national infrastructure projects, including the A$37.4 billion ($28.6bn) National Broadband Network initiative - the largest infrastructure project in the country's history.
The company was banned after security concerns were raised in the US, with a 2012 US House of Representatives report claiming Huawei posed a "national security threat" to America.
Authors also claimed they received "internal Huawei documentation from former Huawei employees showing that Huawei provides special network services to an entity the employee believes to be an elite cyber-warfare unit within the [People's Liberation Army].
"The documents appear authentic and official Huawei material, and the former employee stated that he received the material as a Huawei employee. These documents suggest once again that Huawei officials may not have been forthcoming when describing the company's R&D or other activities on behalf of the PLA."
Not long after the US banned Huawei and ZTE from national infrastructure projects, Australia said that it too would restrict activities of the company.
At the time, Australia's former foreign minister Alexander Downer, who sat on Huawei Australia's board, denied the allegations. He told ABC: "This sort of whole concept of Huawei being involved in cyber warfare, presumably that would just be based on the fact that the company comes from China. This is just completely absurd."
Spokesman Jeremy Mitchell added: "If we were found to do one thing wrong, to have one backdoor in any of our equipment, our company would fold overnight and correctly it would be.
"So there's no way in the world that we would ever risk that. And to be honest I think anyone who would argue that the Chinese government would ask us to do that I think shows a bit of a lack of understanding of probably modern China."