Non-governmental group Human Rights Watch has called on Microsoft to pause plans for a cloud data center in Saudi Arabia.
The facility was announced this February, with the company saying that it "reflects Microsoft's long-standing commitment to Saudi Arabia and its ambitions for digital transformation."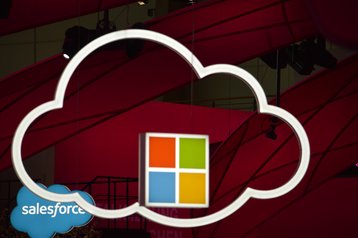 But Human Rights Watch (HRW) noted the government's well-established record of infiltrating technology platforms and ongoing domestic repression. Crown Prince and prime minister Mohammed bin Salman have spearheaded a campaign of persecution against clerics, public figures, family members, human rights activists, women's rights figures, and academics.
In 2019, two Twitter employees were accused by the US DoJ of spying for the country. It is believed they joined the company to gain access to user data, revealing the identity of state critics who have since been arrested or disappeared.
"Saudi authorities have grievously violated their own citizens' right to privacy by hacking phones, infiltrating major tech companies, and passing laws granting sweeping surveillance powers to government entities," said Arvind Ganesan, economic justice and human rights director at Human Rights Watch.
"Microsoft should not shut its eyes to Saudi Arabia's abuses and should halt its investment until the company can meaningfully explain how it will mitigate human rights risks."
HRW said that it raised its concerns with the cloud company in February, and Microsoft pointed to its commitment to the Trusted Cloud Principles and its approach for operating data centers in countries or regions with human rights challenges, but requested its responses remain off-the-record.
Amazon, Google, Microsoft, IBM and other tech giants established the Trusted Cloud Principles in 2021, promising a commitment to protect the rights of customers, and to "support laws that allow governments to request data through a transparent process that abides by international recognized rule of law and human rights standards."
HRW said that Saudi Arabia's laws and practices fall far below the standards outlined in the Trusted Cloud Principles.
"Microsoft should put rights first and not become a tool for Saudi authorities to further spy on people whose data is in Saudi Arabia," Ganesan said.
HRW previously joined 38 other human rights groups in calling for Google to equally stop building data centers in Saudi Arabia, and cancel its cloud partnership with Saudi Aramco. That project was itself delayed after the Saudi government murdered Washington Post columnist and US resident Jamal Khashoggi a few months after bin Salman met with Google's CEO and founder.
After a quiet pause to the project, it was resurrected in 2021 after outrage over the murder had passed.
Google said that it had conducted its own independent human rights assessment, but declined to share it with DCD.