IBM SoftLayer has signed up with Equinix to use the Equinix Cloud Exchange for secure customer networks. The service, available in nine markets, runs SoftLayer's Direct Link private networks over the Equinix infrastructure.  
The service is available in Amsterdam, Chicago, Dallas, Paris, Silicon Valley, Singapore, Sydney, Tokyo and Washington DC with other markets on the way. The direct link improves the speed and security of private clouds, aiding scaling, replication, and back-up and recovery, the two firms say. IBM last week extended SoftLayer to vSphere hybrid clouds, thanks to a deal with VMware.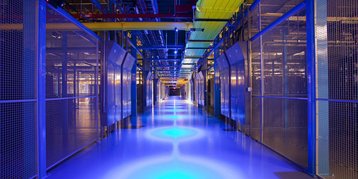 Clouds combined
IBM SoftLayer offers infrastructure-as-a-service (IaaS) using bare metal and virtual servers, SAN/NAS storage, management tools and services. The company also offers a global high-speed private network for secure, scalable and low-latency data transfer.
With the Equinix Cloud Exchange, companies can make multiple simultaneous connections to the SoftLayer cloud through a single port. Businesses can combine services to build the cloud they need and scale computing power up and down, on demand. They can also provision virtual connections to SoftLayer in various speed increments (200Mbps, 500Mbps, 1Gbps and 10Gbps).
Virtual connections can be increased or decreased as needed. That makes access to the cloud both efficient and cost-effective.
The deal came about after SoftLayer spoke to 85 of its customers who wanted SoftLayer cloud deployments at Equinix, the company said. "We indentified a number of 'centers of gravity' for SoftLayer users. These use cases have some commonality in that they all require support for high I/O density, exceptional quality, and capabilities such as load balancing and high availability. 
Equinix is offering an Enterprise Starter Kit. This consists of an entry-level cabinet, power, and Equinix Cloud Exchange port and cross-connect.