IEC Telecom Group has acquired superyacht communications specialist Maritime Network Systems (MNS) in a move that will strengthen the firm's positioning within the yachting sector.
The acquisition will see the satellite service operator enable digitalization across all maritime sectors, while also expanding its portfolio of hybrid satellite/LTE solutions across the Mediterranean region.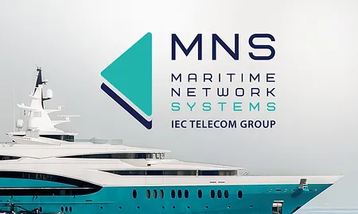 IEC Telecom didn't disclose the terms of the deal.
"The niche expertise of MNS coupled with an advanced solution portfolio from IEC Telecom will enable real-time network management for captains and very high-throughput quality browsing for end-users," said Erwan Emilian, CEO at IEC Telecom Group.
"We aim to resolve the challenges that yacht operators face by providing services which satisfy the ever-evolving need for high-speed data transmission and analysis and reliable connectivity."
MNS has been providing tailor-made satellite and LTE broadband connectivity services and solutions to the yachting industry for more than 22 years.
The deal will see IEC offer its customers more connectivity solutions, including cutting-edge Starlink connectivity, customized VSAT systems, resilient L-band backup, plus IEC telecom's collection of value-added services.
An estimated 47 percent of world yacht trips are based in the Mediterranean, with this strategic move significantly strengthens IEC's footprint in the yachting industry.
Meanwhile, the latest Superyacht Connectivity Report reveals that by 2025, three-quarters (74 percent) of yacht owners are expecting to increase their satcom budget by more than 25 percent. This is largely tipped to be driven by the increased use of cloud-based and IoT applications onboard.