The Indian state of Tamil Natu has opened a data center in the ancient city of Tiruchirappalli. 
At a cost of IDR59.8 crore, or $9.2m, the data center will serve as a disaster recovery site for state departments' data center, which hosts their respective e-governance platforms.
Do what I say, not what I do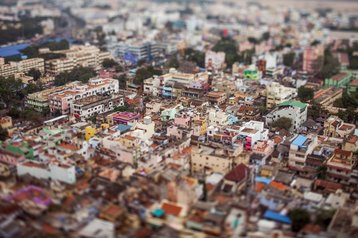 The Electronics Corporation of Tamil Nadu (ELCOT), the local government-owned IT procurement company, was charged with establishing the data center. The construction team broke ground on the facility in March 2016.
Despite being the backup for the government of a state with a population of over 79 million people, the facility holds a mere 25 servers. According to the Hindu Times, this will rise to 100 in the next five years.
It is a step up, however, from the state of Karnakata, which has two data centers to house all of its government data, but no backup: not only do the facilities not hold identical copies of data, but they are located so close together that if a natural disaster were to strike, it is likely that both would be knocked out.
The situation is all the more surprising when considered against the backdrop of the technological shift which has swept through the country in recent years.
According to a Gartner study published in May, the Indian data center market was the second fastest-growing market in the Asia Pacific region last year, valued at $2.2bn, and is expected to reach $4.5bn next year in 2018.