Indonesia's Minister of Communications and Information, Johnny G. Plate, has reportedly been arrested over alleged corruption, which has cost the state IDR 8.32 trillion ($559 million).
According to the local publication The Indonesian Business Post, these accusations relate to nationwide 4G base station deployment projects.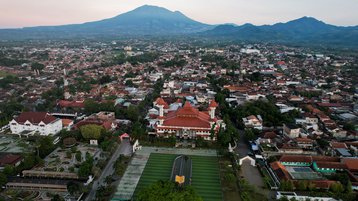 The Attorney General's Office said that Plate is central to the corruption scandal, and has been detained at the Salemba Detention Center for 20 days.
The charges relate to the Base Transceiver Station (BTS) phase two project from 2021 and 2022, which was intended to deliver connectivity to 7,904 remote villages across the country.
However, the project has yet to be completed as the budget was overrun by IDR 17.3 trillion ($1.1 billion), yet only 985 base stations out of the expected 4,000 have been built so far.
The Attorney General's Office had initially estimated the loss was just over IDR 1 trillion ($67.2m) but this number has increased as the investigation continued.
"There is sufficient evidence that [Plate] was allegedly involved in the criminal act of corruption in the 4G BTS infrastructure development project," said Kuntadi, director of investigation at the Attorney General Office, last week.
Plate is reported to have assets totaling IDR 172 billion ($11.5m) in 2019 when he took his former role, with this figure increasing to IDR 191.2 billion ($12.8m) in 2020. He did not disclose his assets for last year, the Indonesia Post reported.
Plate has been questioned over the alleged corruption three times, while five other suspects have also been identified.
On top of his role as a minister, Plate is also the Secretary General of the National Democratic Party (NasDem), and his arrest has led NasDem Party chairman Surya Paloh to issue a defense of Plate.
Paloh said Plate is not corrupt, and that he will support the Attorney General's Office investigation into the case.
The search for his replacement is underway.
More in Workforce & Skills