New Zealand infrastructure investment firm Infratil has outlined plans to take full control of One New Zealand.
In a stock market filing, Infratil said it will pay NZ$1.8 billion ($1.1bn) to acquire Canada's Brookfield Asset Management's stake in the operator, taking its share in New Zealand's second-biggest operator from 49.95 percent to 99.9 percent.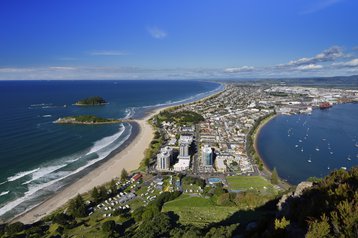 Infratil, which is managed by asset manager Morrison & Co, said the acquisition has been funded with NZ$850 million ($514m) of equity, cash reserves, and debt facilities.
The acquisition values One NZ at an enterprise value of NZ$5.9 billion ($3.57bn).
One NZ, originally known as Vodafone NZ, was bought by Infratil and Brookfield Asset Management for NZ$3.4 billion ($2bn) in 2019 and rebranded as One NZ earlier this year.
"A business run by New Zealanders, for New Zealand, that will have even more money to reinvest in our networks, onshore service, and technology solutions for our customers in NZ," said One NZ CEO Jason Paris in a previous LinkedIn post, back in September of 2022.
Speaking this week, he said: "Infratil's increased investment in One New Zealand is a huge vote of confidence in the direction and momentum within our business and means this important New Zealand company will be 100 percent locally owned and managed for the first time. We thank Brookfield for its outstanding contribution as a shareholder, and we welcome Infratil's increased investment to full ownership, which reflects the significant additional opportunities available within the business."
Infratil CEO Jason Boyes said that the investment is "strategically and financially compelling for Infratil and its shareholders".
No date has been given for the finalization of the deal, though Infratil said completion is expected shortly after receipt of the placement proceeds.
One NZ currently serves 2.7 million mobile and broadband customers across New Zealand.
Earlier this year, Infratil's owner HRL Morrison & Co. was reportedly in discussions to acquire UK operator Ark Data Centres.