Intel has declared its intention to make 12,000 of its staff redundant as it moves away from the desktop and into the cloud. Seeing the data center and Internet of Things (IoT) markets as its "primary growth engines", the company will wave goodbye to 11 percent of its employees over the next year.
Intel said that the restructuring will hit its bottom line with a one-time charge of $1.2 billion, about half of its quarterly profit and just slightly below the amount that the company expects to save every year as a result of the changes. It also pointed out that its IoT division made $651 million in 2015, a year on year rise of 22 percent.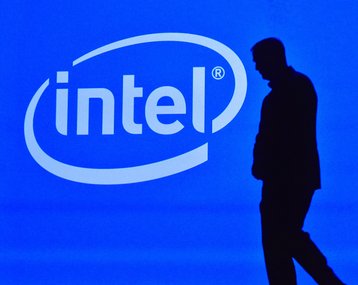 Altera motive
In an email to his employees, Intel CEO Brian Krzanich wrote, "Through this comprehensive initiative, the company plans to increase investments in its data center, IoT, memory and connectivity businesses, as well as growing client segments such as 2-in-1s, gaming and home gateways."
A key acquisition was last year's $16.7 billion purchase of Altera and its field-programmable gate array (FPGA) business. These chips can be reprogrammed to run new tasks which means data center hardware can be repurposed on the fly instead of upgrading or replacing it.
Alongside server chips and IoT, these growth areas delivered $2.2 billion in revenue last year and accounted for 40 percent of revenue and the majority of operating profit. This offset the declining PC market segment, Intel said.
PC sales have been declining for the past five years and market analyst Gartner said worldwide PC shipments fell another 9.6 percent in the first quarter of 2016.
Intel has not broken down its redundancy figures into national or departmental quotas.