Intel CEO Pat Gelsinger and Samsung Electronics head Lee Jae-yong met this week to discuss potential semiconductor collaboration.
In a statement, Samsung said the two tech leaders "discussed how to cooperate between the two companies," adding that they "exchanged opinions on next-generation memory chips, fabless system chips, foundry chips as well as those for PCs and mobile devices in a series of meetings."
The conversation also comes during an extended semiconductor shortage. Samsung co-CEO and chip business boss Kyung Kye-hyun, head of Samsung Mobile Roh Tae-moon, and other high-ranking Samsung executives were also at the meeting.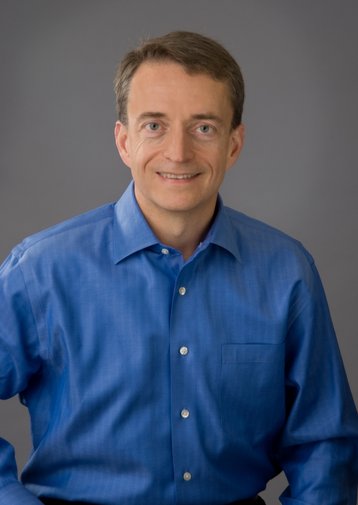 Both Intel and Samsung compete with the world's largest contract semiconductor manufacturer Taiwan Semiconductor Manufacturing Company.
Intel has plowed tens of billions into expanding its newly-launched foundry business, as well as catching up on process nodes after years of delays.
Samsung has also pumped money into its chip fabs, but most of its CPUs are Arm chips for its own hardware (it also uses rival AMD RDNA GPUs in some of its phones).
Where Samsung leads is in memory manufacturing, producing more than a third of global NAND flash memory chips.
Last Friday, US President Joe Biden visited one of Samsung's DRAM and NAND fabs, with the P3 facility developing 14nm DRAM chips for servers and 5nm logic chips.
The tour was led by Lee Jae-yong, who had to be excused from attending an accounting fraud trial to make the meeting. He is also involved in a separate trial where he is accused of accounting fraund with an $8bn merger between two Samsung divisions.
Lee was convicted of bribing a friend of then-President Park Geun-hye, and sentenced to five years in prison in Korea, back in 2017. His sentence was revised down to 30 months, of which he has served around 18 months.
The Samsung leader bribed Choi Soon-sil, a pseudo-Christian cult leader nicknamed "the Korean Rasputin," who may have helped decide government policy during the Park administration. Park denied she held shamanistic rituals at the presidential compound, but was removed from office following the scandal. She has since been sentenced to more than 30 years in prison.
Lee gave Choi money and horses in an effort to ensure a merger within different subsidiaries of Samsung would pass, helping him solidify control over the company after his ailing father passed.
His father, Lee Kun-hee (who was also convicted of bribing a president, and subsequently pardoned), suffered a heart attack in 2014, and was left incapacitated as a result. But he was left technically in charge until his death in 2020.
For that conviction, Lee was granted early parole to sign off on major investments, including a $17 billion chip plant in Taylor, Texas.