Intel has exceeded forecasters' expectations in the first quarter of 2018, reporting net revenue of $16.07bn, while also improving its forecasts in terms of annual revenue and profit.
The company's success this year was largely driven by the data center division, which posted gains of 24 percent for the quarter, though its PC chip sales continued rising steadily, with three percent growth.
Lands on its feet, again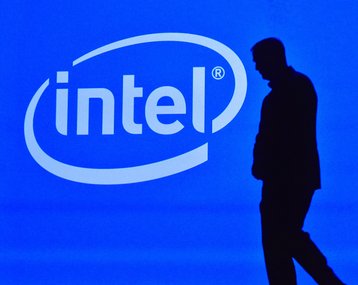 Intel CEO Brian Krzanich told the Financial Times that the positive results are a vindication of the company's market diversification strategy as well as its decision to make large acquisitions such as AI company Altera and driverless car firm Mobileye.
The company's shares rose by five percent to $55.95 when the company announced that it expected to beat its most recent annual forecast of $65bn by two and a half billion.
During the past decade, anticipating the decline of personal computer sales, Intel has fought to position itself firmly as a data center processor provider, from the iconic Xeon server chips to the company's relatively new memory chip business. 
And indeed, data center processors accounted for half of the company's revenue in Q1 this year – the highest proportion they have ever been, and this despite the Spectre and Meltdown flaws detected in the company's chips late last year. 
CFO Bob Swan said an increased share of these were bought for HPC applications, meaning the best-selling items in this division were more powerful and more expensive.
In the coming year, the company told Reuters that it would allot $14.5bn to capital spending, much of which will go towards developing its memory chip business.
The company expects the proportion of its revenue from the modem chips it sells to Apple to grow faster than the rest of its sells – and this is likely to be the case if Apple severs its supply agreement with Qualcomm in favor of Intel due to ongoing licensing disputes with its current supplier.