Intel has warned investors that it expects to lose money this quarter as sales drop at both its PC and data center chip divisions.
Shares in the company fell by nearly 10 percent. Intel projected revenue in the first quarter of roughly $10.5-11.5 billion, a drop of 37.5 percent over the year before.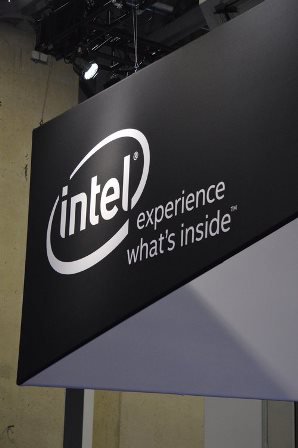 "We stumbled, right, we lost share, we lost momentum. We think that stabilizes this year," CEO Pat Gelsinger said in an investor call. "We're going to be building a roadmap that allows us to regain leadership for the long term in this critical market."
The company has lost share to rival AMD, and faces increasing competition from Arm processor makers. The overall PC market has also contracted after a glut of chip production comes at the same time as an economic slowdown.
In its fourth-quarter results, Intel reported $14 billion in revenue - a 28 percent decline over 2021. Gelsinger blamed the "unprecedented volatility" in the economy for the drop, which was below analysts' expectations.
Data center and AI sales fell by 33 percent to $4.3bn, which Gelsinger said was due to "competitive pressure," and a slowdown in demand from enterprise customers and businesses in China.
In October, Intel announced it would lay off a "meaningful number" of employees in spending cuts that would cost $10bn. Earlier this month, it canceled plans for a $700m data center research lab.
"We are even more aggressively executing on the cost measures we described in Q3, even as we keep the investments critical to our long-term transformation intact, with a clear eye of making the right capital allocation decisions to drive the most long-term value," Gelsinger said.
But the CEO tried to end on a positive note, claiming that the company's efforts to turn around its chip manufacturing efforts and become a large foundry player remained on track.