Google Cloud Platform has become the first cloud service to offer users access to the latest generation of Intel Xeon processors, codenamed Skylake.
The move comes after Google Cloud Platform and Intel announced a strategic partnership last November to work together on bringing large businesses to the cloud.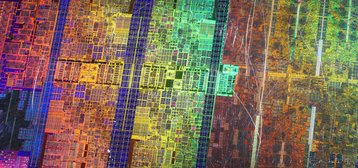 Google Intel Platform
"Skylake includes Intel Advanced Vector Extensions (AVX-512), which make it ideal for scientific modeling, genomic research, 3D rendering, data analytics and engineering simulations," Urs Hölzle, SVP of Google Cloud Infrastructure, said in a blog post.
"When compared to previous generations, Skylake's AVX-512 doubles the floating-point performance for the heaviest calculations."
Diane Bryant, Intel EVP and GM of the Data Center Group, added: "Google and Intel have had a long standing engineering partnership working on Data Center innovation.
"We're happy to see the latest Intel Xeon technology now available on Google Cloud Infrastructure. This technology delivers significant enhancements for compute-intensive workloads, efficiently accelerating data analytics that businesses depend on for operations and growth."
Skylake processors are available immediately across five GCP regions - Western US, Eastern US, Central US, Western Europe and Eastern Asia Pacific.
While Intel has moved onto Kaby Lake architecture for its desktop chips, Broadwell has remained the microarchitecture of choice for data center hardware.
The undisputed market leader in CPUs for servers, Intel is set to face renewed competition from AMD when it releases its Naples processor later this year. Follow DCD to find out more about this coming battle for the heart of the data center.