InterPrivate IV InfraTech Partners Inc, a Special Purpose Acquisition Company (SPAC), has announced its board of directors following the blank check company's recent IPO.
James Eisenstein, Michael Perone, Gary Wojtaszek, and Peter Gross have now been appointed to the board of directors for the SPAC.
Led by Microsoft and CyrusOne exec Kevin Timmons, InfraTech is a blank check company targeting digital infrastructure businesses to acquire and is backed by investment partner InterPrivate.
What is a Data Center REIT? Learn about how these investment companies work here
SPAC appoints digital infrastructure alumni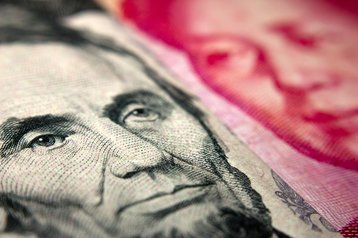 Eisenstein is CEO of LATAM tower group Grupo TorreSur, and previously held positions at Eaton Towers Limited and CTI Towers. Perone co-founded Barracuda Networks, hosting provider Spinway Inc, and private-label ISP Affinity Path.
Wostasjek served as President and CEO CyrusOne until he left in 2020 amid financial troubles. Gross was founder and CEO of data center consultancy EYP Mission Critical, and also led the mission critical systems group at Bloom Energy. Gross is currently managing partner at PMG Associates.
"Jimmy, Michael, Gary, and Peter are amongst the most respected founders and executives in the digital infrastructure industry and we are extremely excited to welcome them to the Board," said Timmons.
Gross, Perone, and Wojtaszek are appointed to the Board's Audit Committee, with Wojtaszek serving as chair. Eisenstein and Gross are also on the Compensation Committee, with Gross serving as chair.
"We look forward to leveraging our Directors' acumen and impressive networks to our prospective target universe," added InterPrivate IV's Chairman Ahmed Fattouh.
InterPrivate IV recently raised $250 million in an IPO on the Nasdaq. The SPAC plans to "focus on target companies with an enterprise value of $1 billion or more," and could seek multiple acquisitions.
SPACs are shell companies that list on the stock market with the intention of acquiring companies that wish to list quicker than the traditional IPO process. The data center industry has been slow to embrace the trend, with one of the few examples being Vertiv's GS Acquisition Holdings SPAC listing.
However, 2021 has already seen Cyxtera go public through a SPAC controlled by investor Starboard Value, quantum computing company IonQ make a $2 billion SPAC merger, and Telecity's Michael Tobin reveal plans to build his own SPAC.