European colocation and connectivity service provider Interxion has added direct links to Google Cloud Platform to the list of services accessible to its customers.
The company set up Cloud Interconnect points-of-presence (PoPs) in its Paris, Marseille, Stockholm and Frankfurt sites, and joined the provider's Partner Interconnect program, meaning Google's platform can be accessed from any of Interxion's European data centers, using Google's own network.
Chameleon colos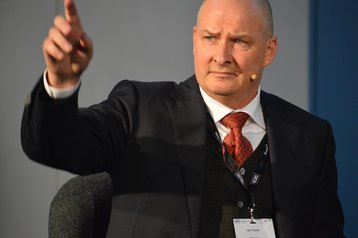 As well as the Alphabet subsidiary's platform, customers can connect to Azure, AWS, Oracle and IBM public clouds, or a combination of the above.
In the face of rapidly growing demand for cloud hosting services, colocation providers have a choice: embracing change, or watching their market share decline. Offering customers hybrid and multi-cloud IT solutions is a good way of ensuring a solid stream of revenue, regardless of whether the colocation market continues to grow.
And in all respects, it shows little signs of wavering: while cloud adoption is at an all-time high, the colocation market is booming, too.
Interxion's growing footprint is telling of this: the company has 50 data centers in 13 European cities, and at least half a dozen projects – expansions and new builds - in the works.
The company recently launched data centers in Marseille and London, is planning new facilities in Stockholm and Frankfurt, and is expanding its Vienna site.