Financial software company Intuit has sold its largest data center, as it shifts to Amazon Web Services' public cloud.
H5 Data Centers will acquire the 240,000 square foot (22,300 sq m) facility in Quincy, Washington, with the sale expected result in a GAAP operating loss of $75 to $85 million for Intuit. But the impact is expected to be offset by tax benefits related to the sale, share-based compensation and the reorganization of a subsidiary.
Shift to cloud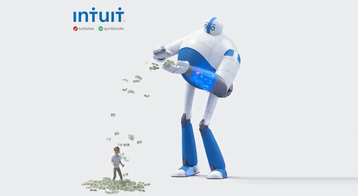 "We chose to move to Amazon Web Services to accelerate developer productivity and innovation for our customers, and to accommodate spikes in customer usage through the tax season," H. Tayloe Stansbury, Intuit EVP and CTO, said.
"Our TurboTax Online customers were served entirely from AWS during the latter part of this tax season, and we expect to finish transitioning QuickBooks Online this year.
"Now that most of our core applications are in AWS, the time is right to transition the ownership and operation of this data center to a team who will expertly manage the infrastructure through the remainder of this transition."
Opened in 2009, the data center in question saw 100 percent uptime to date (unlike Intuit's California facility) and has the potential to for a total of 480,000 square feet to be built on-site.
H5 notes that the site has access to 100 percent renewable hydro power, 100 percent state sales and use tax abatement on data center equipment, and supports high-density deployments of up to 500 Watts per square foot.
The data center has a power usage effectiveness (PUE) of less than 1.35, the company said.
Quincy is also home to data centers run by Microsoft, Oath, Yahoo Japan and NTT.