US colocation company Involta has opened a 40,000 square foot (3,716 sq m) data center in Armstrong County, Pennsylvania.
Involta held an opening ceremony at the Northpointe data center that drew more than 200 business and community leaders, including local Republican member of the Pennsylvania State Senate, Senator Don White.
In the Pitts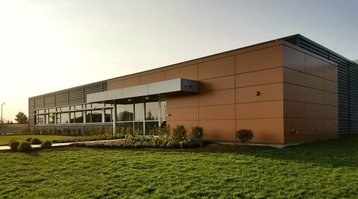 "The Pittsburgh area is experiencing tremendous growth in the technology sector," Senator White said.
"Adding Involta's managed services and highly-secure data center to our portfolio provides our region with the essential foundation and infrastructure for businesses to succeed in today's marketplace."
Involta originally announced plans to open the data center back in October 2016, signing the University of Pittsburgh Medical Center as an anchor tenant.
UPMC CIO Ed McCallister said: "Working with Involta has allowed us to decrease capital and operating costs while leveraging highly reliable and secure facilities to store our critical data. This strategy gives us the flexibility we need to manage UPMC's rapid growth across the state."
Bruce Lehrman, Involta CEO, added: "We are pleased to be opening our 15th data center and expanding our presence in Pennsylvania."
Involta was launched in 2007 following the merger of Technology Resources Company and CoVault Technology. The company is headquartered in Cedar Rapids, Iowa, and currently operates data centers across Arizona, Idaho, Iowa, Minnesota and Ohio.