American data storage and management specialist Iron Mountain is arriving in Amsterdam, one of Europe's most active data center markets, with the acquisition of Dutch colocation provider EvoSwitch.
EvoSwitch Netherlands owns two data center sites: the first is the largest multitenant data center in the country, totaling 87,000 square feet of white space, fully leased, with its seventh data hall under construction. The second is currently just an empty plot of land that could become a 7MW facility.
Iron Mountain is set to pay €205 million ($235m) for both, taking on board all current EvoSwich NL customers and staff.
The EvoSwitch brand will continue existing as EvoSwitch International B.V., with data center subsidiaries in the US and Germany.
Iron Amsterdam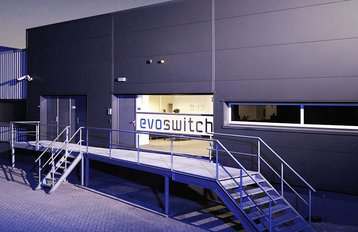 Iron Mountain started out in 1951 as a records management company, responsible for storage and destruction of documents. As the market moved away from paper-based communications, it began opening its own data centers and offering digital services like backup and disaster recovery.
Today, the company owns and operates data centers in Arizona, Boston, Denver, Kansas City, New Jersey, Ohio and Western Pennsylvania. It has also agreed to acquire facilities in London and Singapore, previously owned by Credit Suisse.
With its latest acquisition, Iron Mountain can add Amsterdam to this list. The Dutch capital saw 21MW worth of data center resources leased in the in the fourth quarter of 2017, making it Europe's second largest digital infrastructure market after London.
The city enjoys a stable power grid and lowest electricity prices among the FLAP markets, which also include Frankfurt, London and Paris.
EvoSwitch is a major local operator which has been offering carrier-neutral colocation services since 2007. Its existing campus - AMS1 - offers access to more than 50 network providers and is linked to the Amsterdam Internet Exchange, one of the world's busiest peering points.
The 11MW campus is powered by 100 percent renewable energy, from a combination of wind, hydro and biomass power. It is currently being expanded by another 2MW, and there are plans for further expansion; eventually, the site could offer 27MW of power and f 430,000 square feet of space.
The second campus is in the early stages of development, but could support a 57,000 square foot facility with 41,000 square feet of white space.
The acquisition brings Iron Mountain's total data center power capacity to 285MW and considerably expands its international reach.
"We are pleased to welcome the EvoSwitch team and its customers to Iron Mountain. The seasoned management team has operated in the data center business for more than 11 years and delivered consistent growth," said Mark Kidd, senior vice president and general manager at Iron Mountain Data Centers.
"EvoSwitch NL's focus on security, energy efficiency and its solid track record of continuous uptime is a great fit with our existing data center organization."
Iron Mountain has been expanding rapidly through greenfield projects and acquisitions, aiming to establish itself as one of the major independent players in the data center space: the company has recently purchased IO Data Centers and opened its first data center in Northern Virginia - the largest, fastest growing market for data centers in the US.