Italian state broadcaster RAI could potentially sell part of its stake in tower company Rai Way to state-backed firms.
The deal is aimed at generating resources for investments, said Economy Minister Giancarlo Giorgetti earlier today (July 27).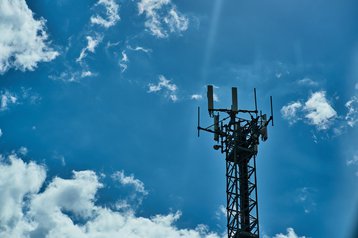 The comments from Giorgetti could signal a willingness from the Italian government to review plans to merge Rai Way and unlisted rival EI Towers, reported Reuters.
This has previously been explored as an option by former Prime Minister Mario Draghi.
"RAI could consider ceding part of its holding to entities that could even be under public control," Giorgetti said during a parliamentary hearing.
In March 2022, Draghi approved a decree allowing RAI to cut the stake in Rai Way to 30 percent from the current 65 percent. It was a move that was expected to trigger consolidation in the television and radio mast sector.
Giorgetti, who served as industry minister under Draghi, has previously publicly criticized the scheme as he felt that RAI should not have control of the group stemming from the merger.
Founded in 1924, RAI is one of the biggest broadcasters in Italy and operates many terrestrial and subscription television channels and radio stations.
Earlier this year, Rai launched its Edge data center network.
The Rai Way Edge project, from the broadcaster's infrastructure subsidiary Rai Way, will see the company offer a platform of 18 Edge data centers covering 20 Italian regions for a combined IT capacity of 3.4MW, as well as a 4MW data center in Milan and a 40MW data center in Rome.
EI Towers is 40 percent owned by Italy's top commercial broadcaster MediaForEurope (MFE), while Italian infrastructure fund F2i holds the remaining 60 percent.
More in The Investment & Markets Channel