Juniper Networks has entered into an agreement to acquire Aurrion, a silicon photonics specialist founded in 2008.
Terms of the deal were not discussed, but Juniper touted what they called "breakthrough technology" that will allow information to be carried "over long distances at significantly lower cost."
Silicon photonics replaces electricity and copper wire with light and optical fiber, but in order to function it needs to integrate both electrical and optical components on the same piece of silicon - something that is proving a technical challenge.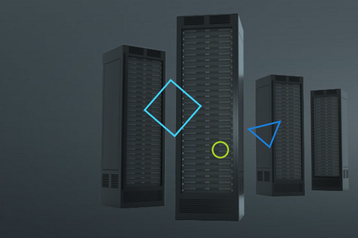 Seeing the light
Juniper founder Pradeep Sindhu said in a blog post: "Over the past almost two decades, Juniper has dramatically reduced the cost per bit-per-second of the electronics portion of networking systems. Unfortunately, the optoelectronics portion—the one that converts electricity to light and vice-versa—has not followed a similar cost curve.
"Historically, the optoelectronic portion represented significantly less than half the cost of a networking system, especially for optoelectronics designed for short to medium distances. If we fast forward to today, we see that things have completely reversed: the optoelectronics portion now represents significantly more than half the cost.
"And here's the real problem—the explosive growth of video streaming, social networking and other bandwidth intensive applications such as data center to data center traffic means that there is no letup in the hunger for greater bandwidth at ever decreasing cost and ever increasing flexibility."
The solution, Sindhu says, is Aurrion's silicon photonics technology that he claims will deliver "dramatically lower cost per bit-per-second for networking systems, higher capacities for networking interfaces, and greater flexibility in how bandwidth carried on light is processed inside the electronic portions of networking systems."
In silicon photonics systems, data is transferred at speeds close to the speed of light - the maximum speed at which all matter and information in the universe can travel. But the much-hyped technology is still emerging, and a lot of work remainins to be done
Tentative first steps are currently being made by companies including IBM, which announced last year it had successfully created a working prototype of a silicon photonics chip. This March, Macom claimed to be the first company to produce a laser-driven, photonic integrated circuit.
Aurrion, whose Glassdoor profile has some employees highlighting a lack of real products, was founded by Dr Alexander Fang and specializes in the heterogeneous integration of indium phosphide-based (InP) materials into a silicon photonics platform.
Sindhu said: "We believe this acquisition will strengthen Juniper's ability to bring the most advanced and most cost effective network products to market more quickly."