Democratic Gov. Andy Beshear has vetoed a bill that would have granted tax breaks to new data center projects in Kentucky.
House Bill 372, An Act relating to the taxation of data centers, aimed to provide state sales tax exemption on data center equipment and construction materials.
Governor Beshear vetoed the bill on its 'rushed nature' and the lack of language around denying tax breaks to any projects that were "certain to fail."
For more breaking data center news, features, and opinions, be sure to subscribe to DCD's newsletter
Kentucky says no to data center tax breaks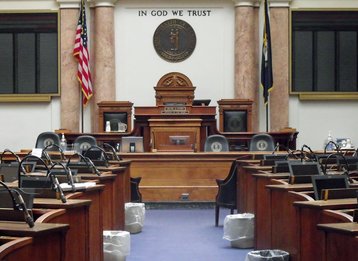 "While I support... reasonable incentives to support the creation of data centers, I have concerns about the drafting of this particular language, as well as the rushed nature in which the bill was passed," Beshear wrote in his veto message.
"Legislation creating these programs requires more time, discussion, and nuance. I also have concerns about the amount of up-front dollars that the bill provides based merely on the promise of a project, as well as the lack of discretion to say "no" to a project that is certain to fail."
The bill was put forward by Republican State Representative Phillip Pratt, alongside fellow Republicans Patrick Flannery, Melinda Prunty, and Russell Webber, as well as Democrat Ruth Palumbo. It passed the Senate vote.
"This measure allows Kentucky an opportunity for investment, economic advancement, and industry diversification," said Rep. Pratt after its introduction. "Without HB 372, Kentucky is at risk of losing out on the next round of data center construction to states that have already enacted tax exemptions."
In order to qualify for the tax breaks, a data center company would have needed to invest at least $150 million within the first five years, as well as create and maintain 20 new jobs at the facility. The bill would have cost the state at least $15 million a year, according to official documents.
Jason Bailey, executive director of thinktank KyPolicy (the Kentucky Center for Economic Policy) urged Beshear to veto the bill, saying it was an "expensive and poorly targeted use of scarce Kentucky tax dollars."
"I think [Beshear] missed an opportunity to bring good-paying jobs to Kentucky," Rep. Pratt said. "We tried to tailor it so it would go to the counties with lower populations. I thought it was a good economic development bill. Evidently, he saw something in it he did not like."