Singapore's Keppel Data Centres Holding (KDCH) and Singapore Internet Exchange (SGIX) have signed of a Memorandum of Understanding (MoU), aiming to enhance network connectivity in Singapore.
KDCH is a 70-30 joint venture company between Keppel Telecommunications & Transportation and Keppel Land; KDCH currently operates four data centers in Singapore.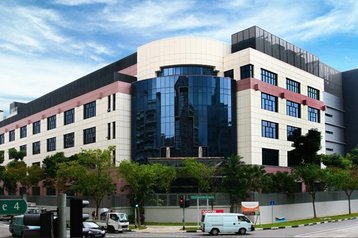 Better living through peering
Under the terms of the partnership, SGIX has established of a point of presence (PoP) within Keppel DC Singapore 1, in Northeast Singapore. This peering platform was completed in October 2017, and increased the number of SGIX peering points in Singapore to four. The other main PoPs for SGIX are located in Global Switch, 1-Net East and Equinix SG1 data centers.
Customers of Keppel Data Centres can now connect to SGIX for reduced latency and lower operating costs due to the streamlining of Internet connections. They will also benefit from extensive connectivity to international and regional service providers that are currently peered with SGIX.
"The objective of SGIX is to promote efficient interconnectivity for the Internet in Singapore by providing a carrier-neutral peering point for Internet traffic exchange. As SGIX has grown rapidly in tandem with the ever-increasing demand for higher bandwidth and better performance, we are consistently seeking new opportunities to expand our service coverage across the country," said Patrick Scodeller, chairman of SGIX.
"Through this partnership with Keppel Data Centres, SGIX will add value to Keppel's existing suite of data centre services while increasing the overall membership base for SGIX."
"Keppel Data Centres has been developing top-tier, investment-grade data centre facilities for more than a decade now. We understand that speed, accessibility and resiliency of connections are priorities for many of our valued customers as businesses shift to the cloud," added Wong Wai Meng, CEO of Keppel Data Centres.