Keppel's DC REIT group has secured more than $70 million in a new loan facility, guaranteed by financial services firm Perpetual.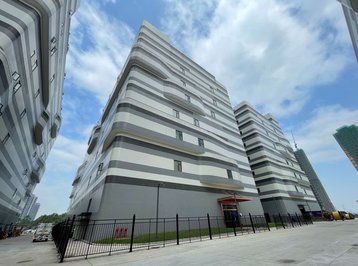 "The Board of Directors of Keppel DC REIT Management Pte. Ltd., as manager of Keppel DC REIT, wishes to announce that a wholly-owned subsidiary of Keppel DC REIT, Keppel DC REIT Fin. Company Pte. Ltd., has obtained the Loan Facility guaranteed by Perpetual (Asia) Limited (in its capacity as trustee of Keppel DC REIT)," the company said this week.
The loan was for AU$30 million (US$20.2m) revolving credit facility.
It follows a similar announcement from the end of January when the same group of companies announced a new revolving credit facility of €50 million ($53.1m).
The announcements didn't state how the credit would be used.
REIT trustees are responsible for holding the assets of a REIT on behalf of shareholders, with duties including ensuring compliance and protecting shareholders' rights.
At the end of February, Keppel Corp announced that Keppel Data Centres Holding Pte. Ltd.'s (KDCH) wholly-owned subsidiary, Kloud Info Zone acquired ThinkTech (Shanghai) Co. Ltd.
ThinkTech holds KDCH's investments in China. As part of the deal, Kloud Info Zone has, through a related corporation, provided RMB 13,100,000 ($1.9m) in loans to a wholly-owned subsidiary of ThinkTech. The money will be used to fund the capital contributions required for ThinkTech's underlying investments and the operating expenses of the business.
In its most recent results, Keppel DC REIT, which owns 23 data centers across Singapore, Malaysia, China, Australia, the UK, the Netherlands, Ireland, Italy, and Germany, announced gross revenue of $277 million for all of 2022, and distributable income of $184 million.
The company said it was "cautiously optimistic" about growth opportunities in 2023.