Keysource is partnering with Norwegian firm Namsos Datasenter (NDS) to develop Edge data centers in Norway.
Data center firm Keysource announced this week Namsos has completed its Edge and colocation data center blueprint and associated business plan.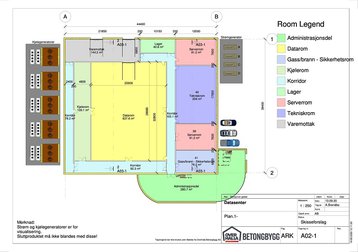 The company said the next stage will involve discussions with investors, with a planned build completion date of 2023. This will reportedly be the first of a number of planned collaborative Norwegian Edge data centers from this partnership.
"We have now completed the blueprint and business case and all the key components such as the land and utilities are in place. Subject to investor funding we are ready to start the build and this facility will be operational in 2023. We will also be responsible for operating it on completion," said Stephen Lorimer, technical director at Keysource.
Håvard Vannebo, chairman at NDS, added: "Keysource has an extensive capability and experience both in Europe and the Nordics and is a strong partner for us. Working together we have developed a design that is both innovative and sustainable and will greatly benefit the region."
Keysource first announced it was working with NDS in December 2019. The companies are looking to develop Edge facilities in the Namsos and Namdalen regions of Norway.
According to a brochure from NDS, the companies are initially looking to build a small data center in Spillum; the facility will start as a 200kW, 48 cabinet data center, eventually scaling to 1.2MW and 288 cabinets.